The high cost of medical care in the United States and other countries leads many patients to put off procedures they want and need. 
Medical tourism – traveling to a foreign country for health care – has emerged as a popular alternative to high-priced treatment. 
At ALO Bariatrics, we provide life-changing health care at three locations spread across Mexico, at a fraction of American costs. 
Talk to Our Weight Loss Experts
IN TIJUANA, GUADALAJARA, AND PUERTO VALLARTA, MEXICO
There is simply no better option than bariatric surgery for patients struggling with obesity who are unable to lose weight. Our team of expert surgeons, supported by a compassionate bilingual staff, have helped thousands achieve weight loss goals they once only dreamed of.
We operate out of premier facilities, and use the laparoscopic approach to reduce visible scarring while speeding up recovery times. Plus, our comprehensive experience allows you to turn medical treatment into a memorable vacation. All you have to do begin your weight loss journey is call or write to us today.
Comparing Our Health Care Costs
TO HIGH AMERICAN MEDICAL PRICES
ALO Bariatrics' many medical offerings can change your life without breaking your budget. Generally speaking, our procedures cost up to 40% to 80% less than comparable American treatments. It's no wonder so many come to our three Mexican locations to receive care that is the same quality offered in the United States, at a fraction of the price.
Our Medical Tourism Fees Are Comprehensive
A major headache of American health care is unexpected costs. At ALO Bariatrics, we are always upfront about our prices and make sure our patients understand nearly every aspect of their tourism experience is covered by our fees. Your single payment covers your:
Certified Bilingual Nurses
Certified Nutritionist Care
Amazing Reviews for ALO Bariatrics

Javana Drogaris
2022
I can honestly say I had a great experience, from getting picked up until the day I left. Eduardo our driver was very nice and friendly I'm very grateful. The hotel we stayed at Marriott was nice and clean and the staff were helpful, courteous and friendly... I would definitely recommend Dr. Alejandro for this procedure. I thank the nurses, drivers, staff, and anyone else who I did not mention. Thank you so much for your hospitality and for taking care of us the way y'all did God bless!

Christina Hurtgen
2022
Very thorough communication, transportation from and to airport was provided. I went to PV for surgery, hotel was convenient to everything you could need. Dr was top notch, as well as the whole staff I came into contact with. I'm 3 years post op and still have a line of communication when needed. Still responsive. The hospital is so clean I would eat off the floor. I couldn't recommend this more highly than I do. And if you are nervous, reach out to them! They will answer all of your questions! Id do it all over again!
REQUEST YOUR FREE CONSULTATION
We have helped author thousands of incredible weight loss success stories. For many, their free initial consultation with ALO Bariatrics is the first chapter in a truly transformative journey. If you know you want bariatric surgery that is powerful and affordable, simply speak to our team today. Feel free to call (844) 461-2831 or write to us to learn more about our Tijuana, Guadalajara, and Puerto Vallarta, Mexico, experiences.
Why So Many Choose ALO Bariatrics
Our surgeons have provided successful bariatric surgery to thousands of patients. They are able to help so many since they honed their skills at renowned international institutions in both Mexico and the United States. Our medical tourism team also includes renowned researchers in the field of bariatric surgery.
Our team only operates at Mexican medical facilities that have earned accreditation. This ensures first-class levels of technology and cleanliness. We are proud to be affiliated with prestigious organizations such as The American Association for Accreditation of Ambulatory Surgery Facilities.
Our Three Convenient Locations Across Mexico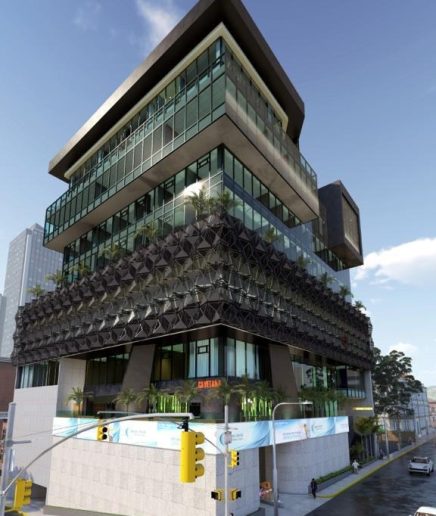 Patients who choose our Tijuana location rave about their stay at the elegant Marriott hotel that is included in their payment. The Tijuana Marriott has a bilingual staff, scenic views, and delicious culinary options like the popular Mexican buffet at the popular Condimento Restaurant. The Club Campestre golf course, which used to host PGA tour events, is just .1 miles from the hotel. Our patients who venture further from their comfortable lodgings often rave about the Tijuana Cultural Center, the Casino Caliente, and many of the city's relaxing beaches.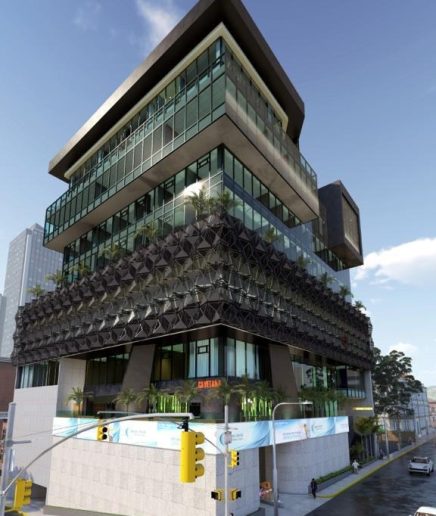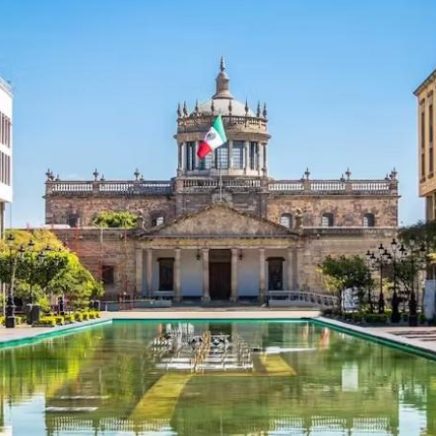 Guadalajara is a city teeming with incredible culture that tourists love. This metropolis hosts an international film festival, globally renowned events, and of course many of our bariatric patients. Those who choose Guadalajara are treated at one of two hospitals we operate from, the Hospital Real San Jose Guadalajara or the Hospital Puerta de Hierro. Outside of treatment, patients can enjoy a truly world-class city. Attractions include guided tequila tasting tours, the Selva Mágica amusement park, a wildly popular zoo, and an aquarium that seems to be overflowing with incredible marine life.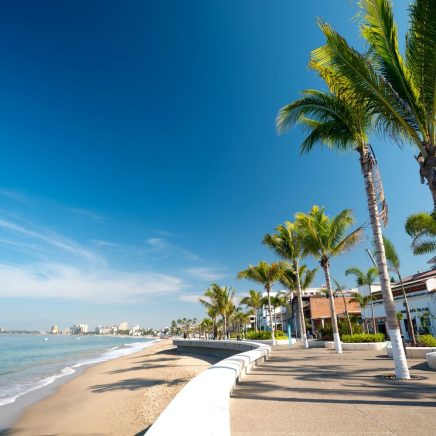 Patients in Puerto Vallarta are treated at the Hospital San Javier Rivera, which was specifically constructed to cater to medical tourists. The hospital is inside the Paradise Village Complex, which provides a full vacation experience without any additional travel. The Complex has various hotels, a mall, a casino, and restaurants that serve a vast array of cuisine. Of course, patients are welcome to enjoy Puerto Vallarta's resort town attractions. These include visiting the Malecón Boardwalk, the Los Arcos National Marine Park, and the Vallarta Botanical Gardens.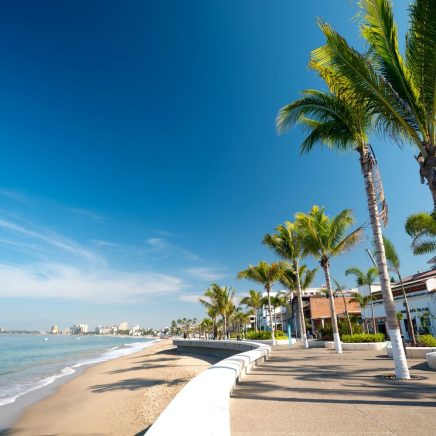 More Great Reviews for Our Medical Care

Jose Martin del Campo
2022
Had surgery with the ALO team 8 months ago and It was an incredible experience. They were very professional, and they were very patient with me. As a physician , I can say the quality of care that I saw in this hospital was on par with american facilities. Would recommend to anyone in a heartbeat

Alisa Patterson
2022
I am a nurse so I know how good care should be. When I was discharged, my flight was canceled. They were willing to pay another night at my room. My flight was then back on and driver, Max came right at the last min to get me to the airport on time. The hospital was in an upscale location of Guadalajara and has a reputation of being the best. I made it home, late, but safe. I've had no complications and my labs are good. I'm down nearly 80 lbs from 220 and and I'm a size 2/4.
Bariatric Surgery is Booming
Bariatric surgery is booming. This is because the procedures involved are increasingly effective and safe. Unfortunately, bariatric surgery is actually an under-utilized solution, with less than 1% of those eligible actually making the empowering decision to receive it. This is because of unfair stigmas as well as formerly high complication rates. Many are simply not aware that the rate of bariatric surgery complications in 2016 was over 10x less than the rate in 1998.
Medical Tourism Testimonials
"THE BEST EXPERIENCE I'VE EVER HAD"
These patients were a little nervous about traveling to Mexico for their weight loss procedures. After experiencing fantastic care from the ALO Bariatrics team, they now encourage anyone interested in bariatric surgery to consider this type of tourism to Tijuana, Guadalajara, or Puerto Vallarta.
Learn More About Our Surgeons
WHO HAVE SERVED THOUSANDS OF PATIENTS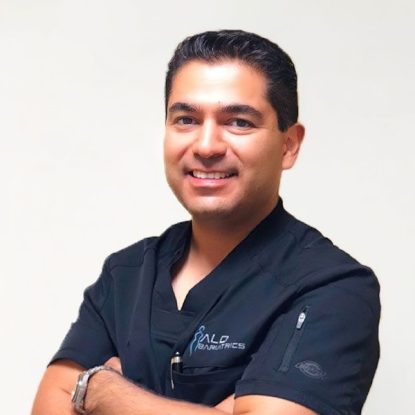 Dr. Lopez studied bariatric surgery at multiple renowned institutions at home and abroad. One of his most notable achievements was completing an advanced fellowship at Chicago's Cook County Hospital. He went on to prove his vast knowledge by earning board certification from the Mexican College of Surgery for Obesity and Metabolic Diseases. Dr. Lopez first treated a patient struggling with severe weight issues in 1992, a turning point that led him to found ALO Bariatrics to help thousands overcome obesity.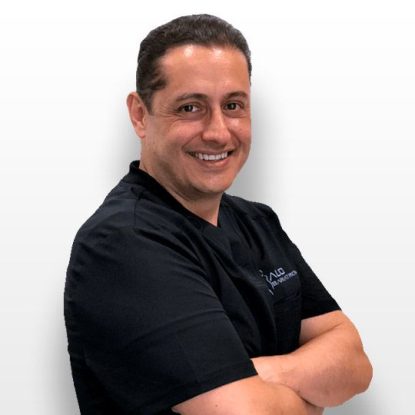 Dr. Ramirez is a board-certified general surgeon who specializes in bariatric treatments. He is dedicated to continuously improving his care, and has completed several extensive training courses and attended global events like the World Congress of Endoscopic Surgery. He has earned renown from both patients and peers for providing minimally-invasive surgeries. The advanced techniques he utilizes minimize scarring, risk, and recovery time.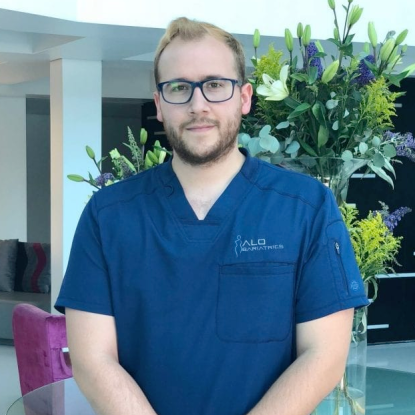 Dr. Helmut Hilke is an expert in preoperative, transoperative, and postoperative care. He is particularly adept at heading off surgical complications before they occur. Dr. Hilke earned many honors while studying medicine at the Xochicalco University in Tijuana, Mexico. These include placing in the top three of the University's Academic Knowledge Competition and spending six years on the University's executive council. In addition to speaking English and Spanish, Dr. Hilke is fluent in German.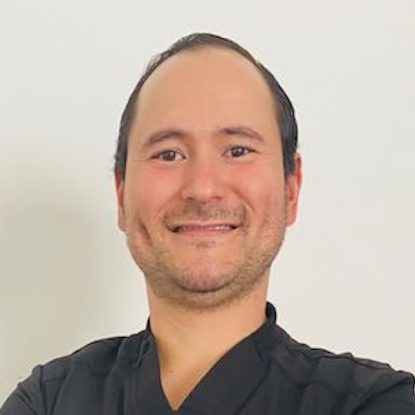 Dr. Orozco received specialty training in general surgery and laparoscopy at the Christus Muguerza High Specialty Hospital. He later earned board certification from the Mexican Council of General Surgery. Dr. Orozco's advanced training includes studying metabolic and obesity diseases in Spain and participating in Mexican national congresses on endoscopic surgery and multidisciplinary type 2 diabetes management.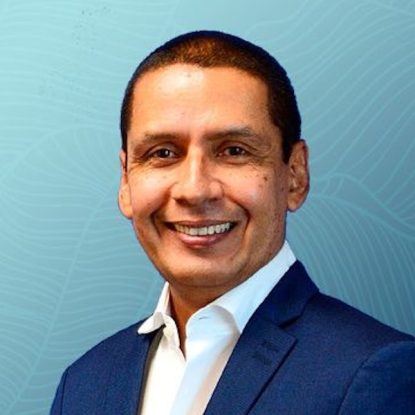 Dr. Munguía has received both board certification and recertification in general surgery. His post-graduate studies include specialization at the XXI Century National Medical Center, and international education at Florida's Jackson Memorial Hospital and Baptist Memorial Hospital. Dr. Munguía's bariatric surgery knowledge is so highly regarded that he has served as an adjunct professor of laparoscopic surgery at the General Hospital of Zone 16, Torreon.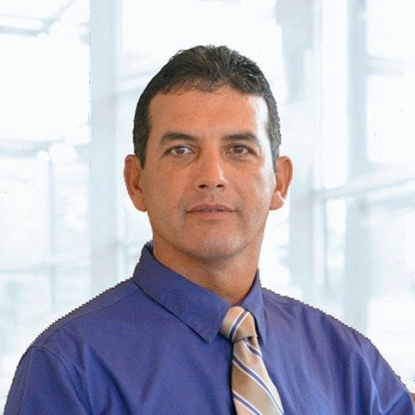 Dr. Ríos earned his medical degree from the Autonomous University of Chihuahua in 1985. He decided to continue his studies in America, completing a year of research at Houston's Methodist Hospital and further education at the University of Illinois. Dr. Ríos' years of specialty training led to his current appointment as the head of the emergency department at two of our hospitals. He is also a respected medical teacher at the University Center of the Coast.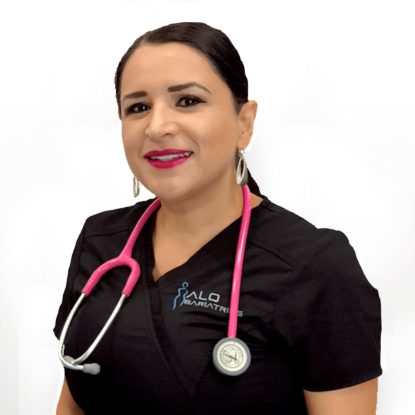 Dr. Garcia is a certified anesthesiologist who has practiced medicine for more than a decade. She is highly-respected for the compassionate care she provides to each of our bariatric patients. Dr. Garcia has always been highly dedicated to her work, evidenced by her earning her medical degree with honors from Anahuac University in Mexico City. She maintains many prominent affiliations, including with the American Society of Anesthesiologists.
More Great Reviews From Our Medical Tourists

Emily Herron
2022
long story short: would I go back with ALO? Hands down, absolutely, 100% yes.

David Alexander
2022
My results are more than I imagined was possible. I'm down 155 pounds in 6 months. I went to an annual screening that my employer requires and the numbers were the best in 30 years.
WE CAN MEET YOU IN SAN DIEGO
While you might be enticed by our low prices and high quality care, the prospect of navigating Mexican terrain on your own may worry you. For patients who choose our Tijuana, Mexico, location, our comprehensive tourism experience begins before they even cross the border.
We provide courteous, professional chauffeurs who will meet you at the San Diego International Airport to drive you to your chosen medical tourist destination. We don't stop there. All transportation needs throughout your treatment are handled by us, ensuring you feel safe and taken care of. Patients who choose Guadalajara or Puerto Vallarta can receive this same premium treatment the minute they arrive at the airport in Mexico.
Remarkable Transformations
Thousands have had their lives changed by our medical care, while also enjoying ALO Bariatrics' tourism experience. Below are just three of the success stories that make our surgeons so proud.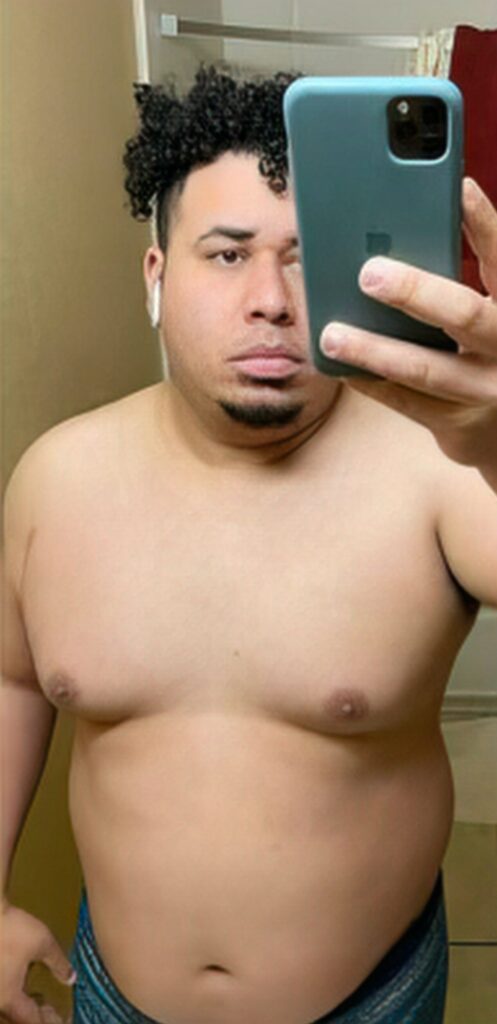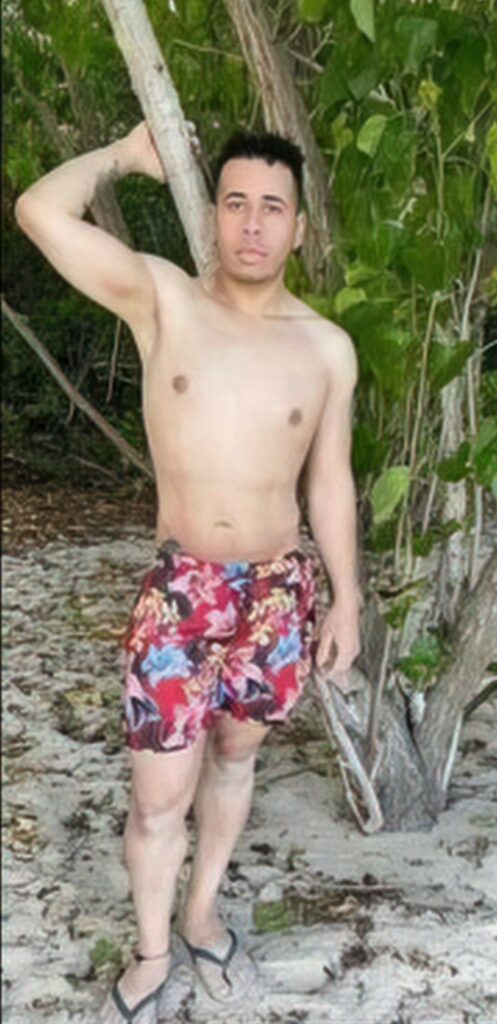 SILS gastric sleeve surgery helped Rogelio achieve a beach body he can show off on tourism adventures everywhere. SILS is minimally-invasive, single-incision surgery that provides a world of change.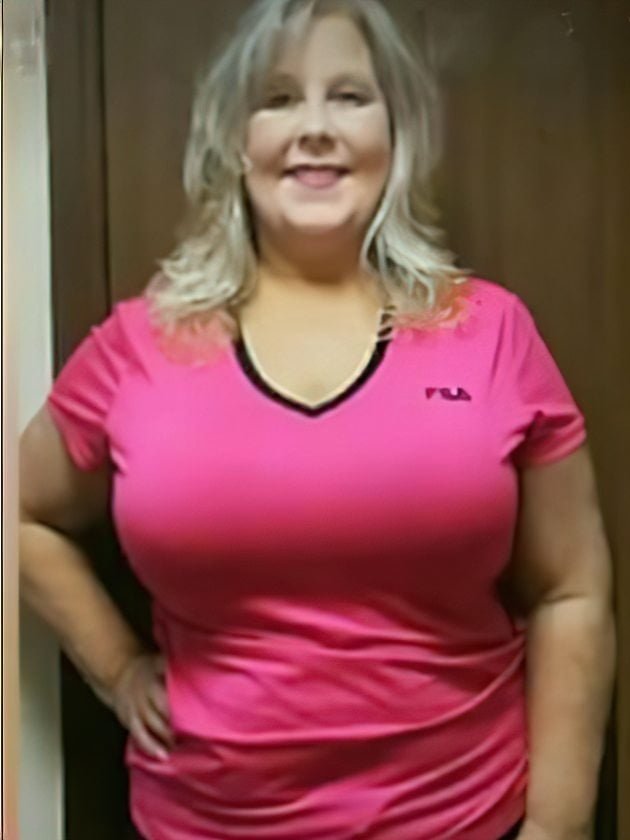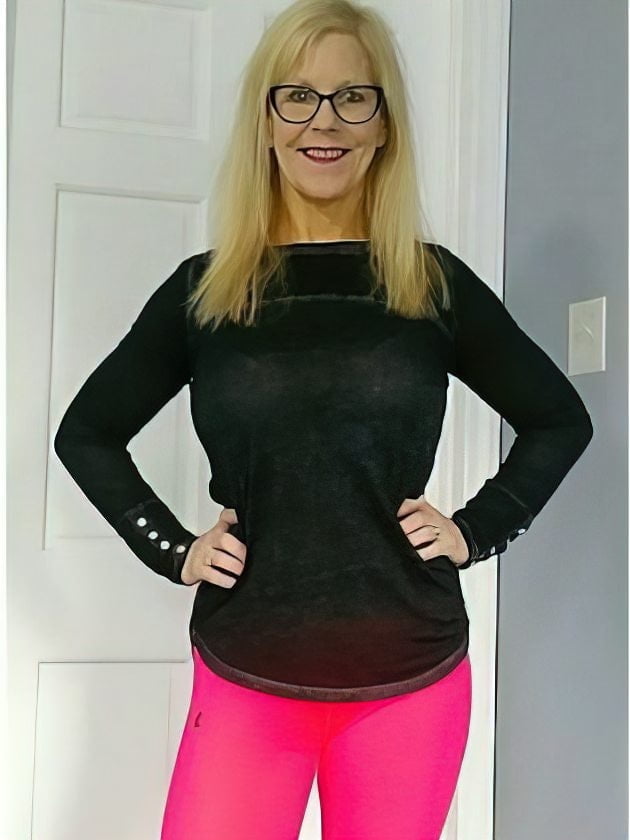 Our medical offerings are enjoyed by men and women from around the world. Kristin received a gastric sleeve that allowed her to lose weight that seemed previously impossible to shed.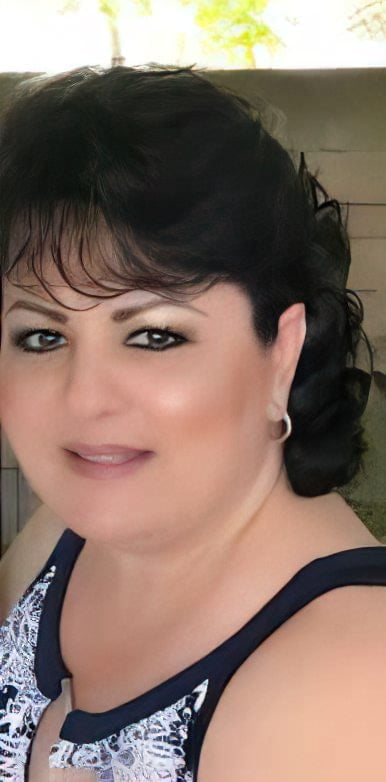 Rosa chose gastric bypass surgery for her medical weight loss transformation. A single bypass led to major weight loss, thinning Rosa's face and body.
More Rave Reviews for Our Team

Jim Kirkbride
2021
I highly recommend the team at ALO Bariatrics. Sandra is amazing at providing details and ensuring you are their #1 priority. Dr Lopez is a gifted surgeon with vast experience in bariatric procedures. The Tijuana facilities are clean, safe, well staffed and dedicated to protecting the patients' dignity and care. If you are thinking about weight loss surgery as a health or cosmetic option, ALO should be your choice.

LaToya Stamper
2021
I would recommend this practice go anyone seeking bariatric surgery. Dr. Lopez and the hospital staff at Hospital Guadalajara were great, and my coordinator Sandra was awesome. I felt safe the entire time and the hotel staff at the Marriott provided the best service Ive ever had at a hotel. No regrets here.
Are You Frustrated With American Health Care?
The West Health-Gallup 2021 Healthcare in America Report polled Americans regarding their health care, revealing many troubling statistics.
71% of Americans say they pay too for health care, considering the quality of care they receive.
58% of Americans say medical costs are a major financial burden for their family.
66% of American adults say voters have essentially no ability to lessen health care costs.
Take Your Health Into Your Own Hands
The statistics above paint a troubling picture of a frustrated nation that feels powerless to fight against skyrocketing medical costs. Thankfully, medical tourism in Mexico exists to provide a powerful alternative for patients. Choosing weight loss surgery at ALO Bariatrics is an empowering choice that allows you to improve your life without struggling through the American system. Call (844) 461-2831 or send us a message to start your journey.
THE LIFE-IMPROVING BENEFITS OF BARIATRIC SURGERY
Obstructive sleep apnea(OSA) can cause persistent fatigue, heart problems, and even eye issues. Bariatric surgery leads to OSA remission in an estimated 80-85% of patients.
Major weight loss achieved with bariatric surgery can reduce the risk of life-threatening cardiovascular diseases. These include myocardial infarction, stroke, and hypertension.
Type 2 diabetes can be debilitating. One scientific study that followed up with gastric bypass surgery recipients 10 years after treatment found a significantly reduced amount of diabetes symptoms.
Living with excess weight places significant stress on your body, and can lead to joint pain and damage. Shedding weight with bariatric surgery can eliminate this pain and increase your mobility.
Obese women suffer from an increased risk of miscarriage, which can be lessened by bariatric surgery. Other pregnancy complications may also be avoided by weight loss.
Obesity can lead to unfair stigma from others and negative feelings about one's self. Studies have found that bariatric surgery can reduce depression, especially in the years immediately following treatment.
A Team that Goes Above and Beyond
Our patients rave about the incredible experiences they have with Dr. Alejandro Lopez and his team. Many say that the level of care they received at our clinic far exceeded any healthcare experience they ever had in their home countries. Patients recommend ALO Bariatrics because our team members are:
Every member of our medical staff that you interact with will be fluent in English. You don't have to stress about a language barrier interfering with your healthcare.
A. The candidacy requirements for both procedures are similar. Patients should be generally healthy and will have needed to try multiple methods to lose weight. If your BMI is greater than 40 or 35 and you also suffer from a related condition, you could be a candidate for LAP-BAND. For gastric sleeve surgery, patients should have a BMI over 35 or over 30 plus a comorbid condition.
Traveling to a foreign country for any reason, let alone for medical care, can be difficult to plan. Fortunately, the ALO Bariatrics team is available to make all of your travel arrangements for you. We will organize your hotel and hospital reservations and make sure that you are picked up from the airport by a reliable chauffeur.
Our Most Popular Procedures Include: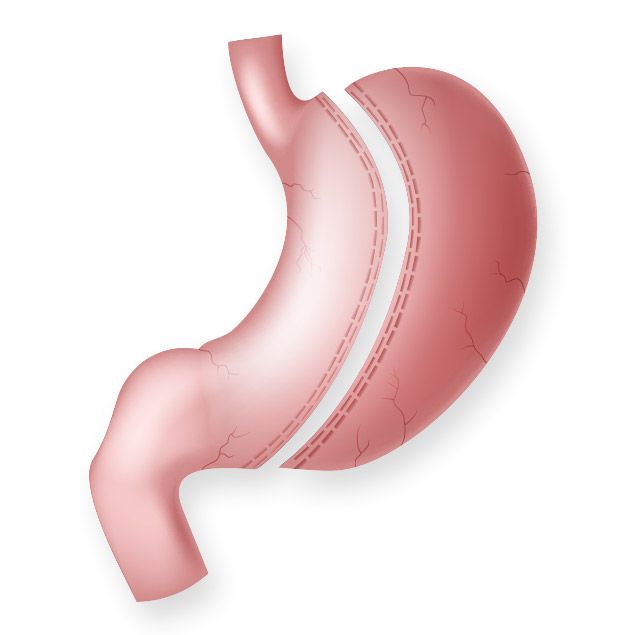 Gastric sleeve is a restrictive bariatric surgery that leads to weight loss by physically limiting the amount of food you require to feel full. During treatment, our surgeons will remove the majority of your stomach and reshape the remaining portion into a sleeve-like form. The renowned Johns Hopkins School of Medicine states that patients can lose up to 90 pounds with a gastric sleeve.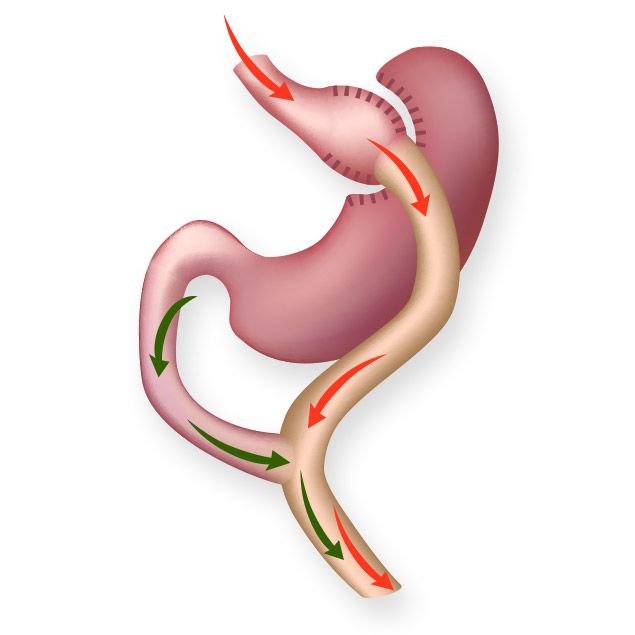 Gastric bypass, also referred to as Roux-en-Y, is one of the most frequently selected bariatric surgeries. Its remarkable effect is achieved by diverting food you eat into a small pouch created by reshaping your stomach and small intestine. This limits your caloric intake. According to the Mayo Clinic, gastric bypass can lead to a loss of more than 70% of excess weight within two years of treatment.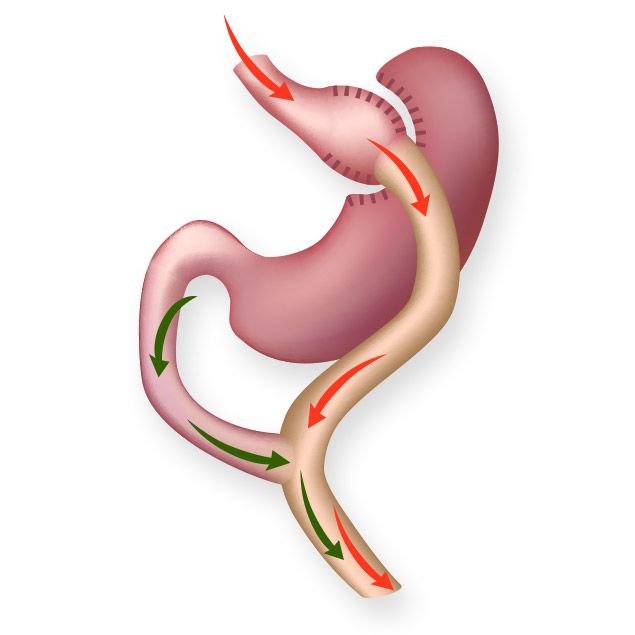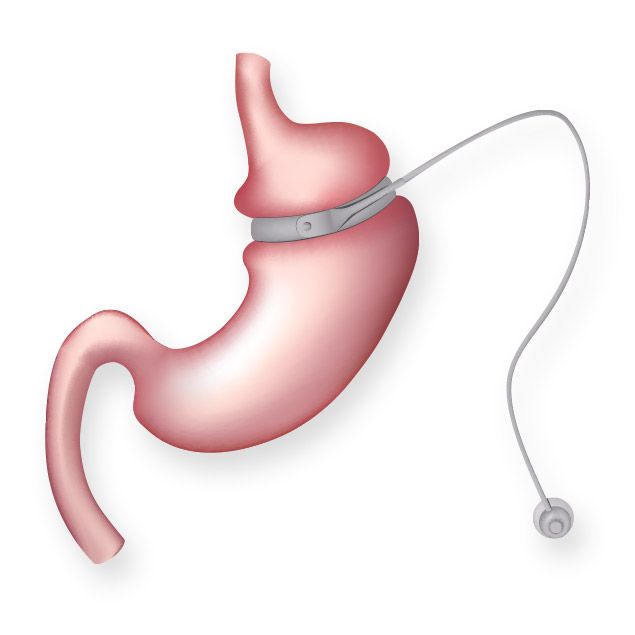 The LAP-BAND is a popular FDA-approved weight loss treatment. Our surgeons can complete the minimally-invasive LAP-Band procedure in under an hour. It helps you lose weight by restricting your stomach with the use of a gastric band. One of the LAP-BAND's major benefits is that it is easily adjustable and can be reversed if desired.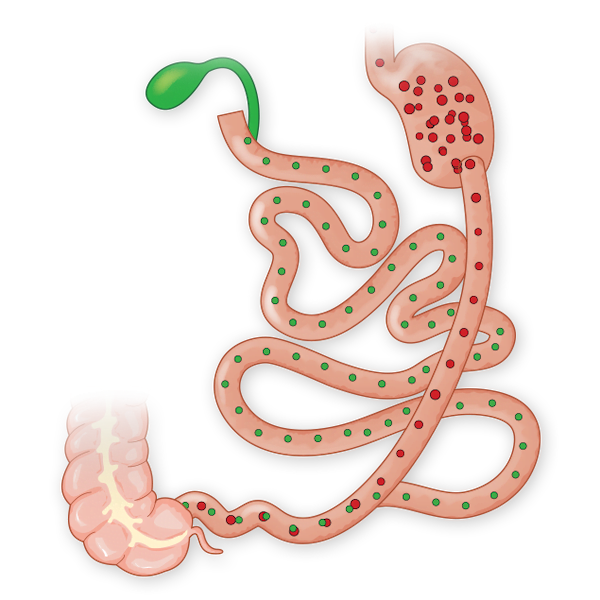 A duodenal switch is a powerful option that combines elements of both sleeve gastrectomy and gastric bypass. Our surgeons successfully perform this highly complex treatment, which has shown tremendous long-term weight loss. Clinical trials found patients to have maintained a loss of 70% of their excess weight even over 10 years after surgery.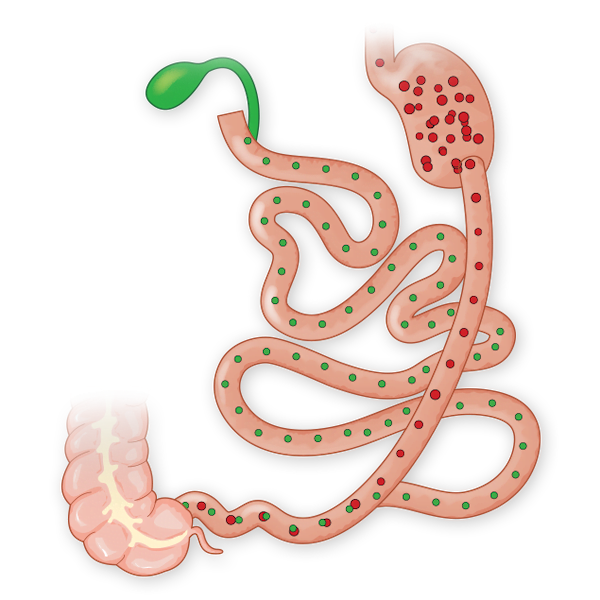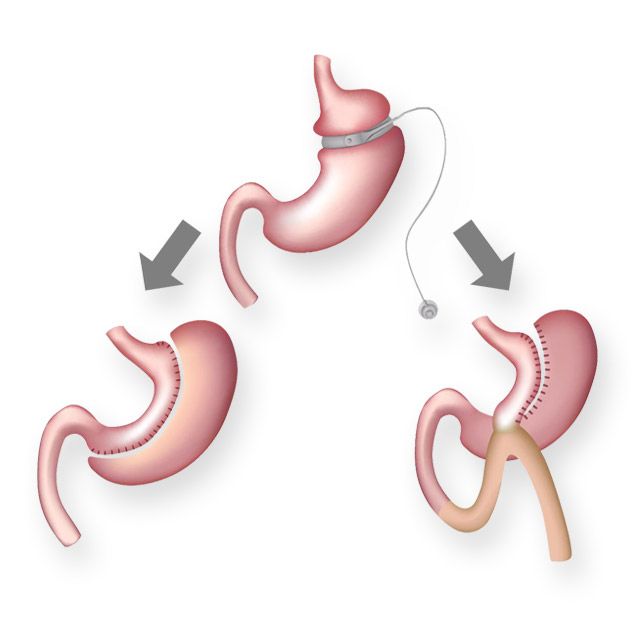 In some cases, revision surgery is necessary to truly achieve the weight loss you dreamed of. These corrections may be needed if your bariatric surgery was performed poorly by a surgeon elsewhere, or if you simply need adjustment to obtain better weight loss. Our team can perform revision surgeries to put you on the right path, and can even transform a gastric sleeve into a gastric bypass.
You Can be Extra Cautious
Our experience is safe and our treatment is elite. That being said, we understand some patients simply want to exercise a higher level of caution. ALO Bariatrics participates in medical tourism insurance programs through Global Protective Solutions. Their program provides benefits and services to medical tourists and their families in case of travel accidents and treatment complications.
A think-tank based in the city of Calgary in Alberta, Canada, reported that 217,500 Canadians engaged in medical tourism in 2017. Many factors lead people to leave Canada to become patients in Mexico. These include long waiting times for treatment, exorbitantly expensive costs for procedures not covered by government health care, and a lack of some cutting-edge procedures. 
The same 2017 report also found that over 150,000 Canadians traveled to foreign countries with patients. Why wait a long time for overpriced care when you and your loved ones can turn your bariatric surgery into a true tourist experience? Call (844) 461-2831 or write to our team to explore your options for a Mexican weight loss excursion. 
What About Medical Tourism in Thailand?
It can't be denied that, among other countries, Thailand is a popular medical tourism option. However, medical tourism in Mexico can be much more seamless than the Thai option. A typical one-stop flight to Thailand takes nearly a full 24 hours. Once there, Americans will then have to adjust to the time zone, which is 11 to 14 hours ahead of the United States.
Positive Experiences Made in Mexico

Emily Herron
2021
Once I convinced my mom (a 20+ year RN) that I had done enough research and that he was licensed and had a great record I had the gastric sleeve performed in Puerta Vallarta and it was an amazing experience. After 3 years I have lost close to 100 lbs and am doing well.

Rogelio Morales
2022
I love this place , I have never felts so welcome and so taking care . Dr Alejandro López was amazing. He definitely safe my life . The team on Alo bariatric make you feel secure from the driver all the way to the nurses definitely recommend Alo Bariatrics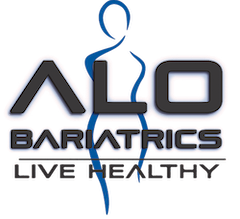 The International Federation for the Surgery of Obesity and Metabolic Disorders (IFSO)
The American Society for Metabolic and Bariatric Surgery (ASMBS)
The American Association for Accreditation of Ambulatory Surgery Facilities (AAAASF)
The Federal Commission for Protection against Sanitary Risk (COFEPRIS)
The Fellow American College of Surgeons (FACS)
For more information on ALO Bariatrics, or to begin your weight loss journey, we encourage you to call (844) 461-2831.
We have 3 locations Mexico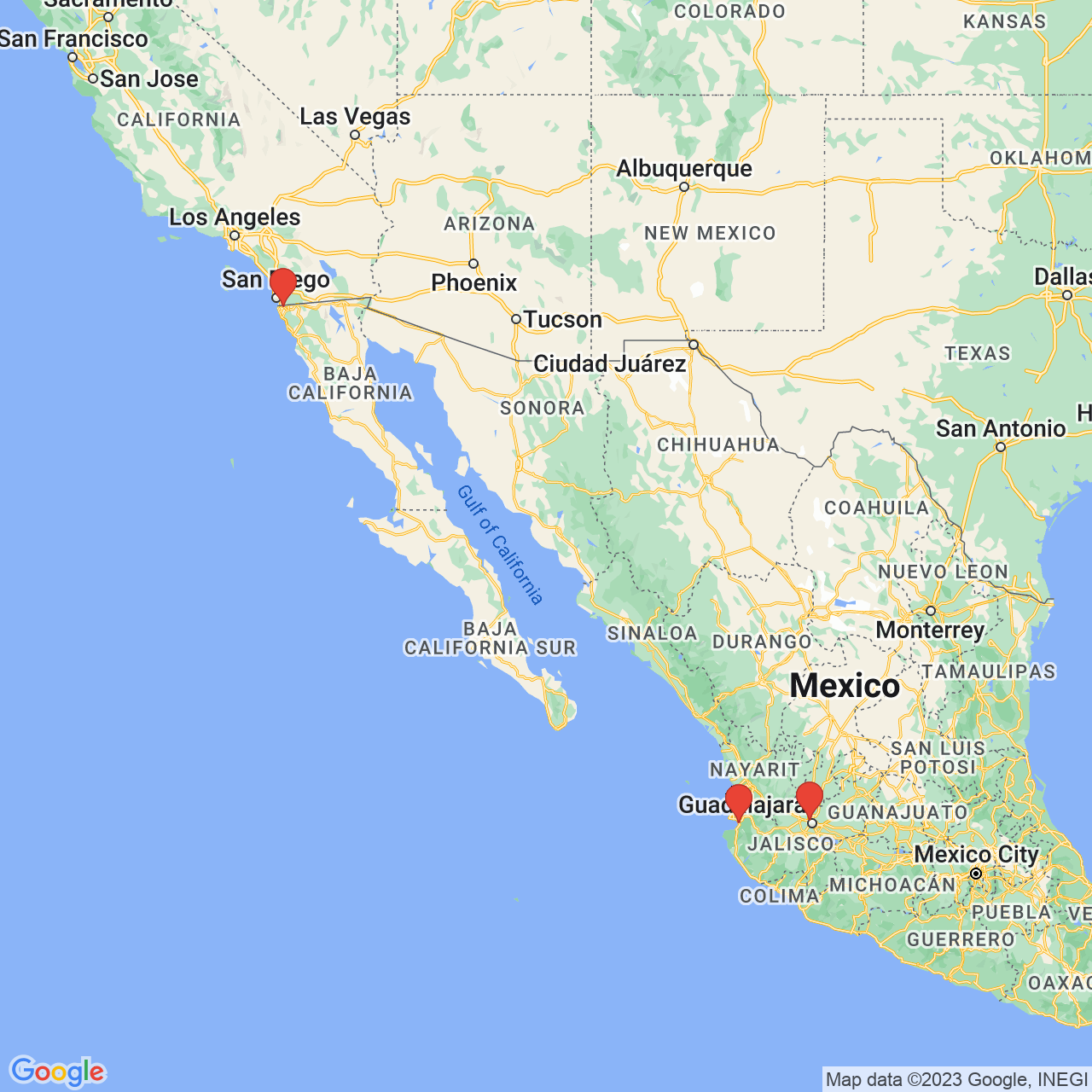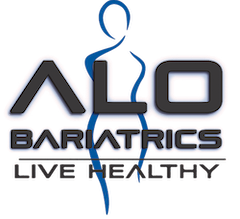 The International Federation for the Surgery of Obesity and Metabolic Disorders (IFSO)
The American Society for Metabolic and Bariatric Surgery (ASMBS)
The American Association for Accreditation of Ambulatory Surgery Facilities (AAAASF)
The Federal Commission for Protection against Sanitary Risk (COFEPRIS)
The Fellow American College of Surgeons (FACS)
For more information on ALO Bariatrics, or to begin your weight loss journey, we encourage you to call (844) 461-2831.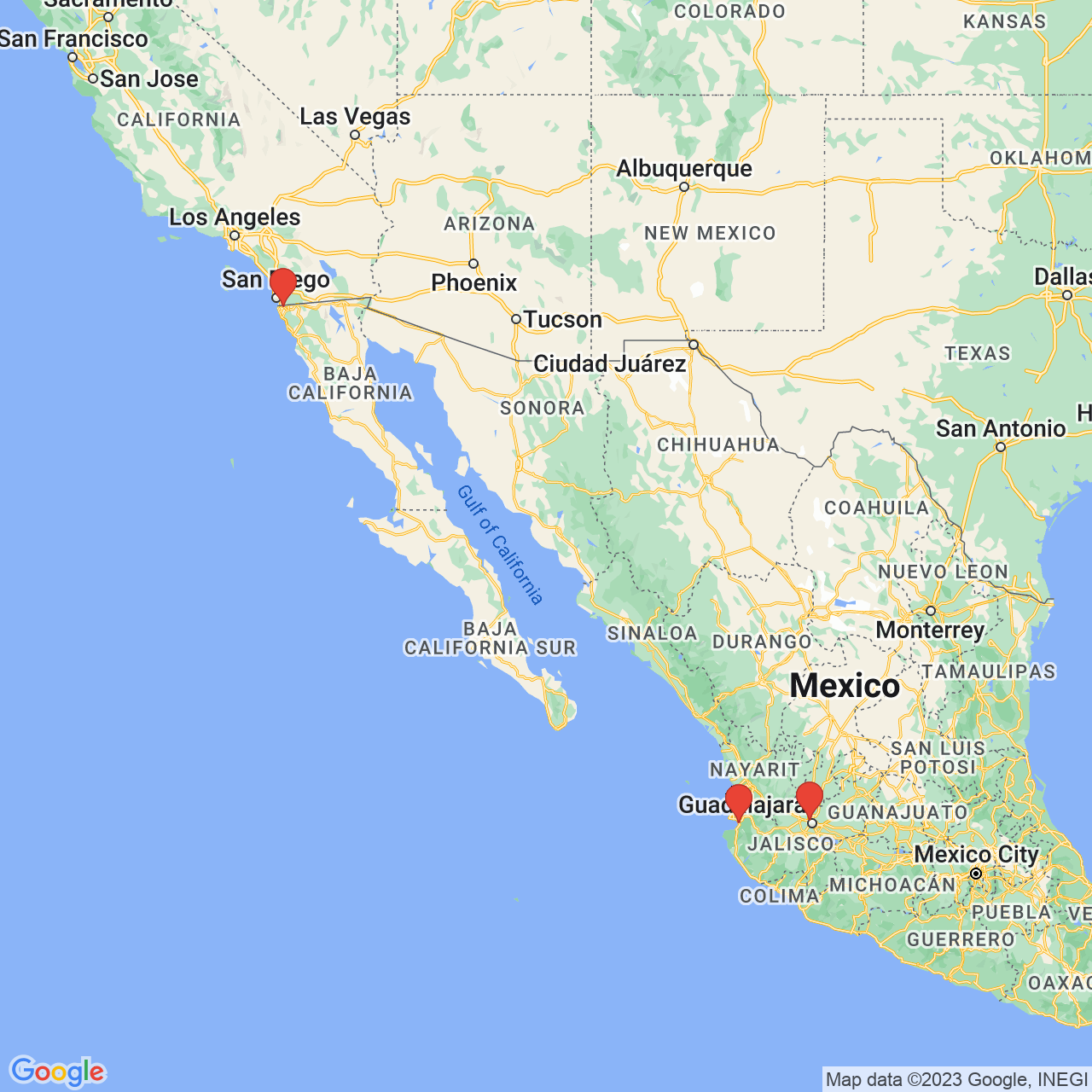 We have 3 locations Mexico