Trying to lose weight through strict diets, weight loss pills, and expensive workout regimens can lead to disappointing results.
Instead, consider the LAP-BAND®, a silicone ring that is placed around the upper part of the stomach, restricting how much you can eat.
The experienced surgeons of ALO Bariatrics offer affordable LAP-BAND surgery in Tijuana, Guadalajara, and Puerto Vallarta, Mexico…
LAP-BAND Can Turn the Tide
The LAP-BAND (laparoscopic adjustable gastric band) by Allergan™ is a gastric band. It is approved by the Food and Drug Administration (FDA) for weight reduction in obese patients who have already tried more conservative methods of weight loss. While there are many types of bariatric surgery to consider, patients choose gastric banding because it's:
Many patients who want to overcome obesity are worried about the risk and invasiveness of traditional bariatric surgery. LAP-BAND surgery is one of the least invasive weight loss surgeries, as our surgeons can place the gastric band through two tiny and discreetly placed incisions. Additionally, the procedure does not involve any stapling or rerouting of the intestines. 
LAP-BAND surgery is one of the only adjustable and reversible forms of weight loss surgery. When needed, the gastric band can be easily adjusted using only a small needle. If you decide that another weight loss strategy is better suited to your needs, the LAP-BAND can also be removed. 
Our surgeons can complete this procedure in less than an hour, which means that patients have to spend less time under anesthesia. This reduces the risk of surgical complications. Also, because there are only two incisions instead of five, there is a reduced risk of wound infection.
A Whole Team of Professionals
HELPING PATIENTS LIVE HEALTHIER LIVES

Amber Holcomb
2022
This was the most amazing experience I have ever had. The staff was amazing and took the best care of me during my stay. Dr. Lopez, Dr. Hilke, Dr. Vega, Dr. Garcia, Dr. Lopez, Dr. Ramirez, and Sandra were the kindest and best staff! I cannot say enough wonderful things about them. The surgery was successful and the patient to nurse ratio was great. The accommodations and care were far beyond my expectations. If you are thinking about weight loss surgery, this is definitely the place to go. You will not be disappointed! Thank you Alo Bariatrics!

Francies Gardner
2023
From the drivers to every single nurse and doctor, this place was simply AMAZING. If I could give it 100 stars I would.They made us feel so safe. The dr's are amazing and the nursing staff was hands down top notch.Better than any care I have ever received in the US.If you are on the fence do it! This place is amazing!
Why Travel to Mexico for Your LAP-BAND?
ALO Bariatrics
is the premier destination for patients looking for affordable, safe, and successful weight loss surgery. They choose to travel to Tijuana, Guadalajara, and Puerto Vallarta, Mexico for a practice offering: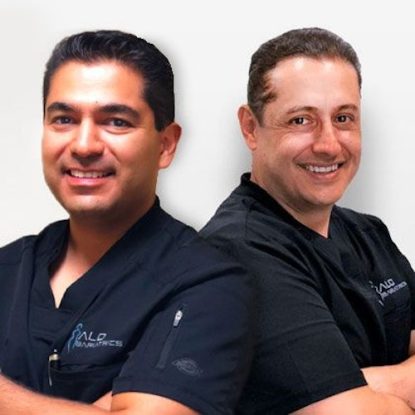 An Unparalleled Experience
Drs. Alejandro Lopez and Salvador Ramirez have performed thousands of weight loss surgeries with impressive success rates. We have changed many lives through gastric banding, sleeve gastrectomy, and gastric bypass. Many of our patients continue to share their stories in hopes of inspiring others.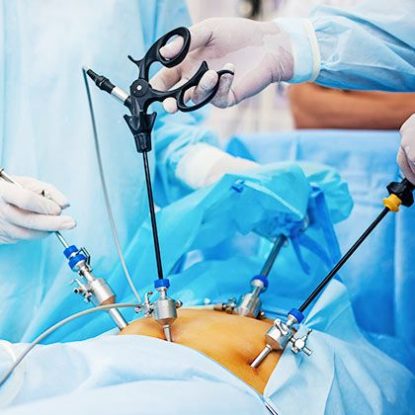 We perform almost all procedures using laparoscopic tools. Rather than conducting open surgery, we access the abdominal cavity through several small incisions. This technique allows us to complete bariatric surgery with a reduced risk of blood loss or other complications.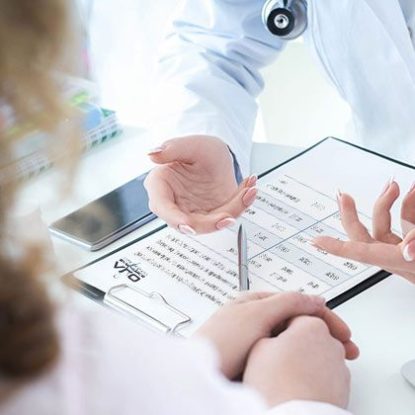 Because we operate in Tijuana, Guadalajara, and Puerto Vallarta, we can offer highly affordable rates on LAP-BAND surgery and other weight loss procedures. We are proud of our affordable pricing and flexible financing options, and we will gladly provide an accurate quote during your consultation.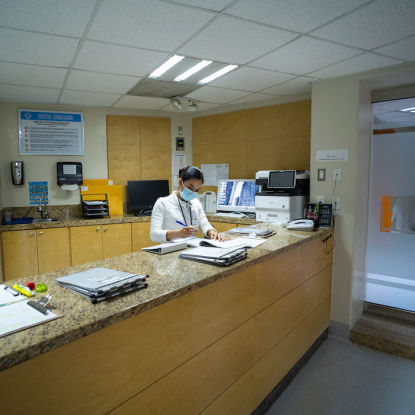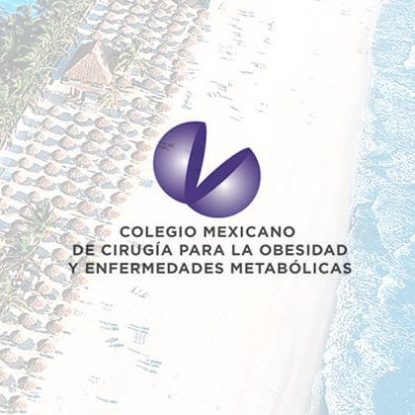 When choosing a doctor in Mexico, you want to choose a provider with an outstanding reputation. The Mexican College of Surgery for Obesity and Metabolic Diseases, one of the most prestigious institutions of its kind, has recognized Dr. Lopez's practice as a leading Center of Excellence.
Explore Bariatric Surgery
FROM A TRUSTED MEXICO TEAM
Meet Our LAP-BAND Surgeons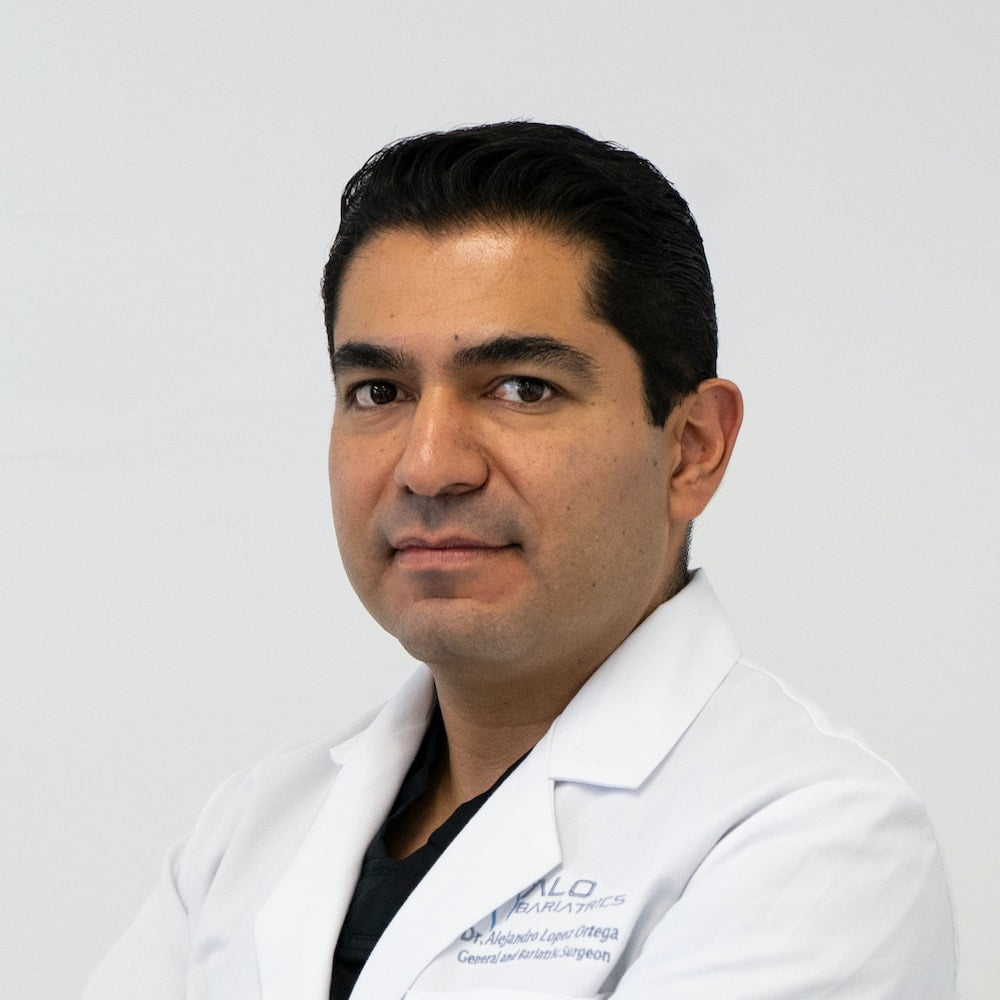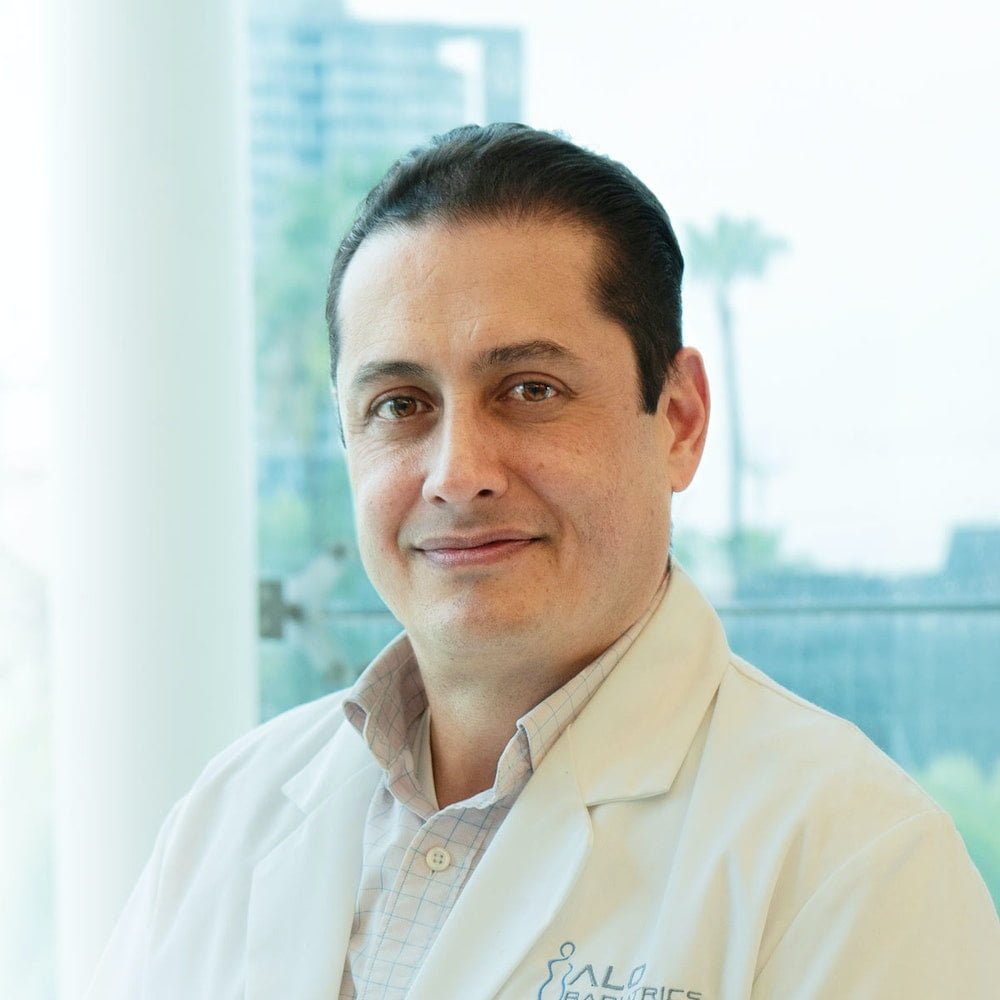 Dr. Ramirez is one of our bariatric surgeons. He has advanced training in laparoscopic surgery, and he is a member of several national and international institutions focusing on weight loss surgery and obesity. 
TO FIND OUT IF LAP-BAND SURGERY IS RIGHT FOR YOU
How Much Is LAP-BAND Surgery in Mexico?
​One of the greatest benefits of surgery in Mexico is that it's more affordable here than in America. We believe in honesty and transparency from day one, so we've outlined pricing at our Tijuana, Guadalajara, and Puerto Vallarta locations. Each quote factors a large percentage of your tourism and bariatric expenses into one price, like a professional chauffeur, hospital or luxury hotel lodging, and prescriptions.
| | | | | |
| --- | --- | --- | --- | --- |
| Location | Gastric Sleeve | Gastric Bypass | Duodenal Switch | LAP-BAND |
| Tijuana | $4,900 | $6,500 | $7,500 | $5,900 |
| Puerto Vallarta | $4,900 | $6,500 | $7,500 | $5,900 |
| Guadalajara – Puerta de Hierro | $4,900 | $6,500 | $7,500 | $5,900 |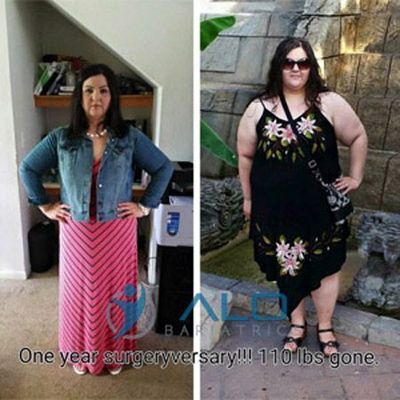 "Dr. Alejandro López, Thank you so much!!! You have changed my life, and I will forever be grateful to you and your wonderful team."
– Mandy Lopez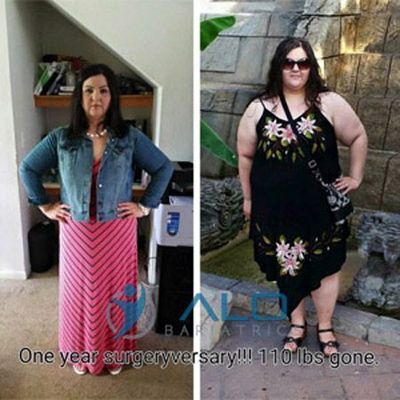 Who Qualifies for LAP-BAND Surgery?
LAP-BAND surgery is intended for patients with a body mass index (BMI) over 40. However, patients with a BMI of 35 or over may also qualify if they suffer from an obesity-related disease like diabetes, hypertension, or sleep apnea.
Previous Weight Loss Attempts
Bariatric surgery should only be considered when other attempts at losing weight have failed. If you have tried diet, exercise, and behavioral changes for an extended period of time without seeing any results, LAP-BAND may be right for you.
In general, patients should be healthy enough to undergo surgery. They should also be ready to commit to a healthy lifestyle. Failing to maintain a proper diet and exercise can cause you to gain weight and reverse the results of your procedure.
How Does the LAP-BAND Work?
The typical LAP-BAND procedure usually goes like this:
Before we plan your surgery in one of our Mexico locations, like Tijuana, our team will listen to you and evaluate your case. If you are not a candidate, we will discuss how you can improve your eligibility. We can also talk to you about options like gastric sleeve surgery, which is a popular and effective solution for many of our patients.
While other procedures such as gastric bypass require five small incisions, gastric banding only requires two. During the procedure, one of our certified bariatric surgeons will access the abdominal cavity by creating two small incisions on the abdomen and inserting laparoscopic tools.
He will then place an adjustable gastric band around the upper part of the stomach, separating it into two sections. Before closing the incisions, the surgeon will place an access port underneath the skin in case future adjustments to the LAP-BAND are needed.
This procedure is much less invasive than gastric bypass surgery or sleeve gastrectomy, so you only have to stay at the hospital for one night. There is very little post-operative discomfort after gastric banding, but we'll provide advice and instructions to ease any pain. Some patients can return to work in as little as one week, and most resume normal activities in about six weeks.
Now that your stomach is restricted, you will begin to feel full more quickly, and you will consume less during meals. As a result of the reduced food intake, you can slowly and safely lose up to 50 percent of your excess weight.
In some cases, the gastric band may need to be adjusted periodically to meet your weight loss goals. To adjust the gastric band, one of our surgeons will inflate or deflate the band by inserting a very small needle into the access port.
Thinking about a removable, adjustable LAP-BAND? Or do you want a permanent solution like a gastric sleeve? We offer multiple affordable bariatric treatments for your unique case. To learn more, contact our Mexico offices in Tijuana, Puerto Vallarta, and Guadalajara.
Not Seeing Results From Your LAP-BAND?
While LAP-BANDs have helped many patients lose weight, they can become loose over time, causing a plateau in weight loss or weight gain.
You can speak with your doctor about an adjustment if this happens.
Your LAP-BAND may have already helped you lose the weight you need, even if it slipped.
Patients can have their LAP-BANDS removed if they change their minds or have lost enough weight.
If the LAP-BAND does not help you lose the desired amount of excess weight, we can perform a revision bariatric surgery. When we remove your LAP-BAND, one of our surgeons can perform a revision surgery such as a gastric bypass or gastric sleeve.
See How We Make LAP-BAND Adjustments
Prefer a procedure that doesn't need any adjustments? Gastric sleeve surgery is a permanent alternative to gastric banding.
Patients Appreciate Their Care

Javana Drogaris
2022
I can honestly say I had a great experience, from getting picked up until the day I left. Eduardo our driver was very nice and friendly. The hotel we stayed at Marriott was nice and clean and the staff were helpful, courteous and friendly. The day of the surgery got to the hospital was very clean and nice...Everyone I met at the hospital were nice and friendly as well. I met Dr. Alejandro he was very nice. Every Dr. I met and had a conversation with were very helpful and very nice people. Even after the surgery the nurses and staff were always very attentive at all times. I would definitely recommend Dr. Alejandro for this procedure. I thank the nurses, drivers, staff, and anyone else who I did not mention. Thank you so much for your hospitality and for taking care of us the way y'all did God bless!

Christina Hurtgen
2022
Very thorough communication, transportation from and to airport was provided.
I went to PV for surgery, hotel was convenient to everything you could need. Dr was top notch, as well as the whole staff I came into contact with.
I'm 3 years post op and still have a line of communication when needed. Still responsive.
The hospital is so clean I would eat off the floor.
I couldn't recommend this more highly than I do. And if you are nervous, reach out to them! They will answer all of your questions! Id do it all over again!
LAP-BAND to Gastric Sleeve
A COMMON BARIATRIC SURGERY REVISION PROCEDURE
WHAT IS A SLEEVE GASTRECTOMY?
Like gastric banding surgery, gastric sleeve is a restrictive weight loss surgery. The surgical procedure permanently creates a smaller stomach pouch, which restricts the volume available and encourages lighter eating.
WHY GASTRIC SLEEVE CONVERSION?
Sleeve gastrectomy can help address weight-related comorbidities such as high blood pressure and diabetes, achieving results that are comparable to or better than the LAP-BAND procedure. It's also a much simpler surgery than Roux-en-Y gastric bypass.
During your consultation at our Tijuana, Puerto Vallarta, or Guadalajara offices, we can help you consider your options and select the bariatric surgery that's right for your needs.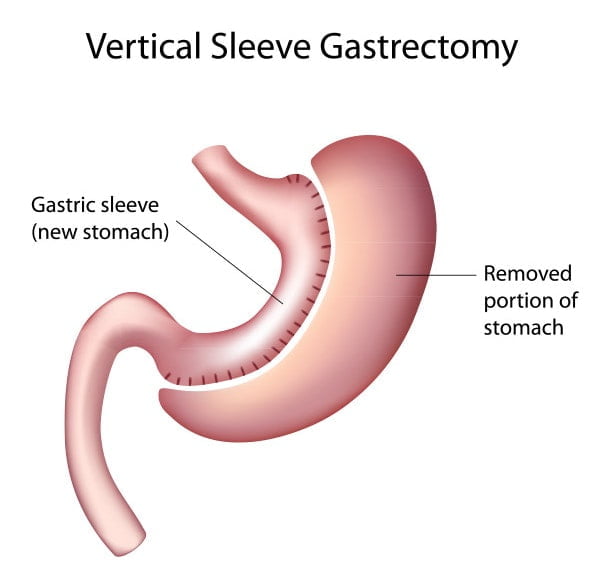 Is a LAP-BAND or Gastric Sleeve More Popular?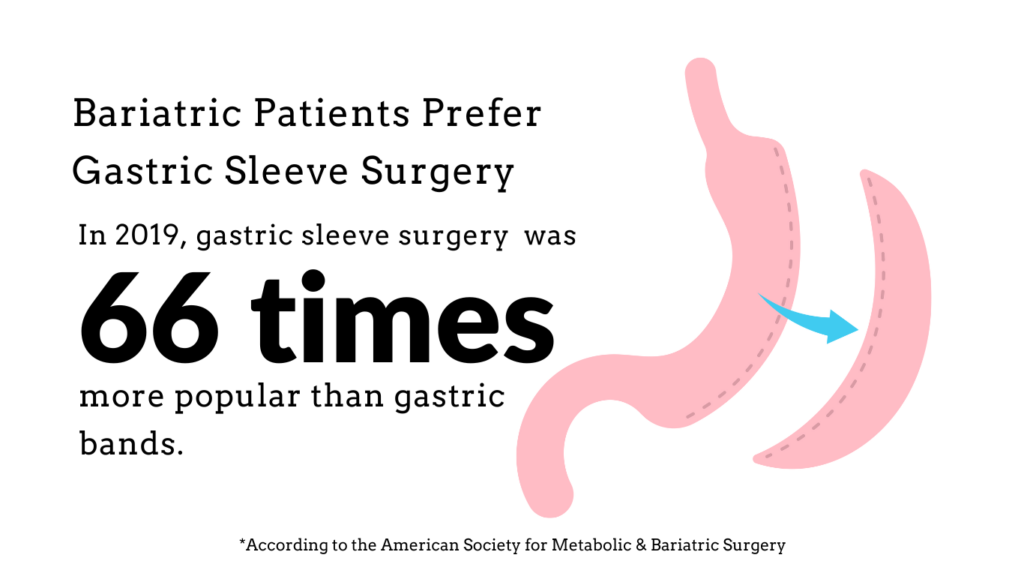 Over the years, gastric sleeve surgery has become more and more common, making it a preferred option for bariatric patients. Estimates from the ASMBS show that there is a vast gulf between the number of times each procedure was performed.
In fact, in 2019, they calculated that about 59.4% of bariatric surgeries conducted were gastric sleeve procedures. Bands, on the other hand, made up just 0.9% of surgeries.
You can learn more about why patients prefer gastric sleeve surgery during your consultation with our Mexico team, with offices in Guadalajara, Puerto Vallarta, and Tijuana. Contact us to begin or call
How We Create a Great Experience
"Had surgery with the ALO team 8 months ago and It was an incredible experience. They were very professional, and they were very patient with me. As a physician, I can say the quality of care that I saw in this hospital was on par with american facilities. Would recommend to anyone in a heartbeat."
–  Jose Martin del Campo
ABOUT LAP-BAND VS. GASTRIC SLEEVE
Q. Which lasts longer: a LAP-BAND or gastric sleeve?
A. Gastric sleeve surgery permanently modifies the stomach. LAP-BANDS, however, can shift. If they do, you may have more room in your stomach, which can lead to weight gain. They also may need repeat surgeries to adjust their positioning over your stomach pouch. For better peace of mind, patients prefer gastric sleeves.
Q. What is candidacy like for both procedures?
A. The candidacy requirements for both procedures are similar. Patients should be generally healthy and will have needed to try multiple methods to lose weight. If your BMI is greater than 40 or 35 and you also suffer from a related condition, you could be a candidate for LAP-BAND. For gastric sleeve surgery, patients should have a BMI over 35 or over 30 plus a comorbid condition.
Q. Which bariatric surgery is more affordable at your practice–a LAP-BAND or gastric sleeve?
A. A gastric sleeve procedure is $1,000 cheaper than a LAP-BAND at our Tijuana, Puerto Vallarta, and Guadalajara offices. Plus, since gastric sleeve treatment doesn't need adjustment, it's cost-effective from the angle in that it should only need to be performed once.
Q. Which bariatrics procedure is quicker to recover from?
A. Usually, the LAP-BAND procedure is quicker to recover from. However, that doesn't account for potential adjustments that may be required over time or the possibility of additional surgery after an accidental shift in the band. The consistency and dependability a gastric sleeve procedure offers can be well worth the initial extra few weeks of recovery time.
WHY GASTRIC SLEEVE CONVERSION?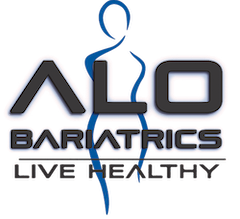 The International Federation for the Surgery of Obesity and Metabolic Disorders (IFSO)
The American Society for Metabolic and Bariatric Surgery (ASMBS)
The American Association for Accreditation of Ambulatory Surgery Facilities (AAAASF)
The Federal Commission for Protection against Sanitary Risk (COFEPRIS)
The Fellow American College of Surgeons (FACS)
For more information on ALO Bariatrics, or to begin your weight loss journey, we encourage you to call (844) 461-2831.
We have 3 locations Mexico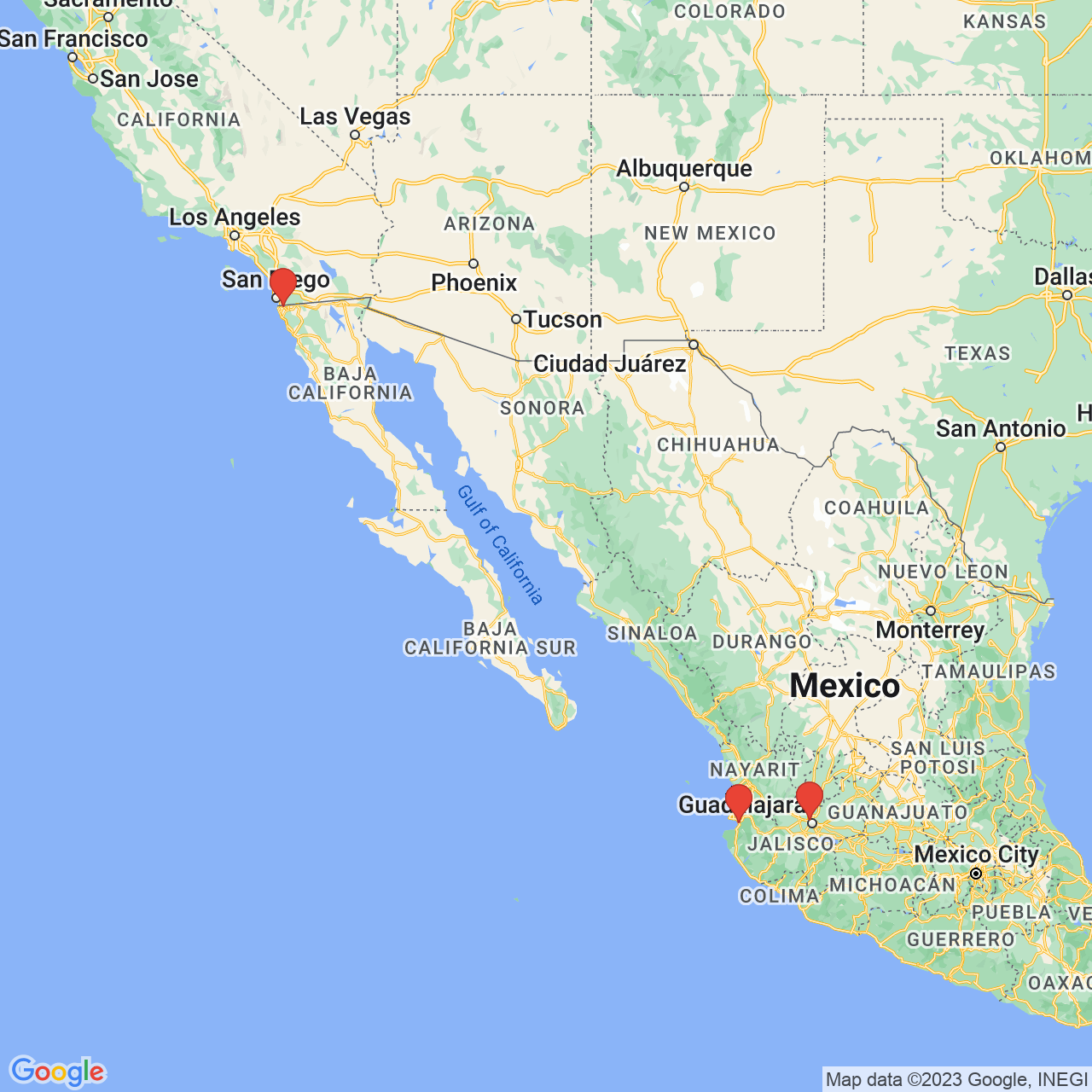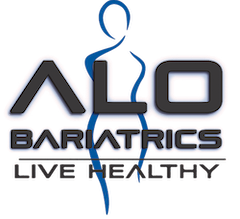 The International Federation for the Surgery of Obesity and Metabolic Disorders (IFSO)
The American Society for Metabolic and Bariatric Surgery (ASMBS)
The American Association for Accreditation of Ambulatory Surgery Facilities (AAAASF)
The Federal Commission for Protection against Sanitary Risk (COFEPRIS)
The Fellow American College of Surgeons (FACS)
For more information on ALO Bariatrics, or to begin your weight loss journey, we encourage you to call (844) 461-2831.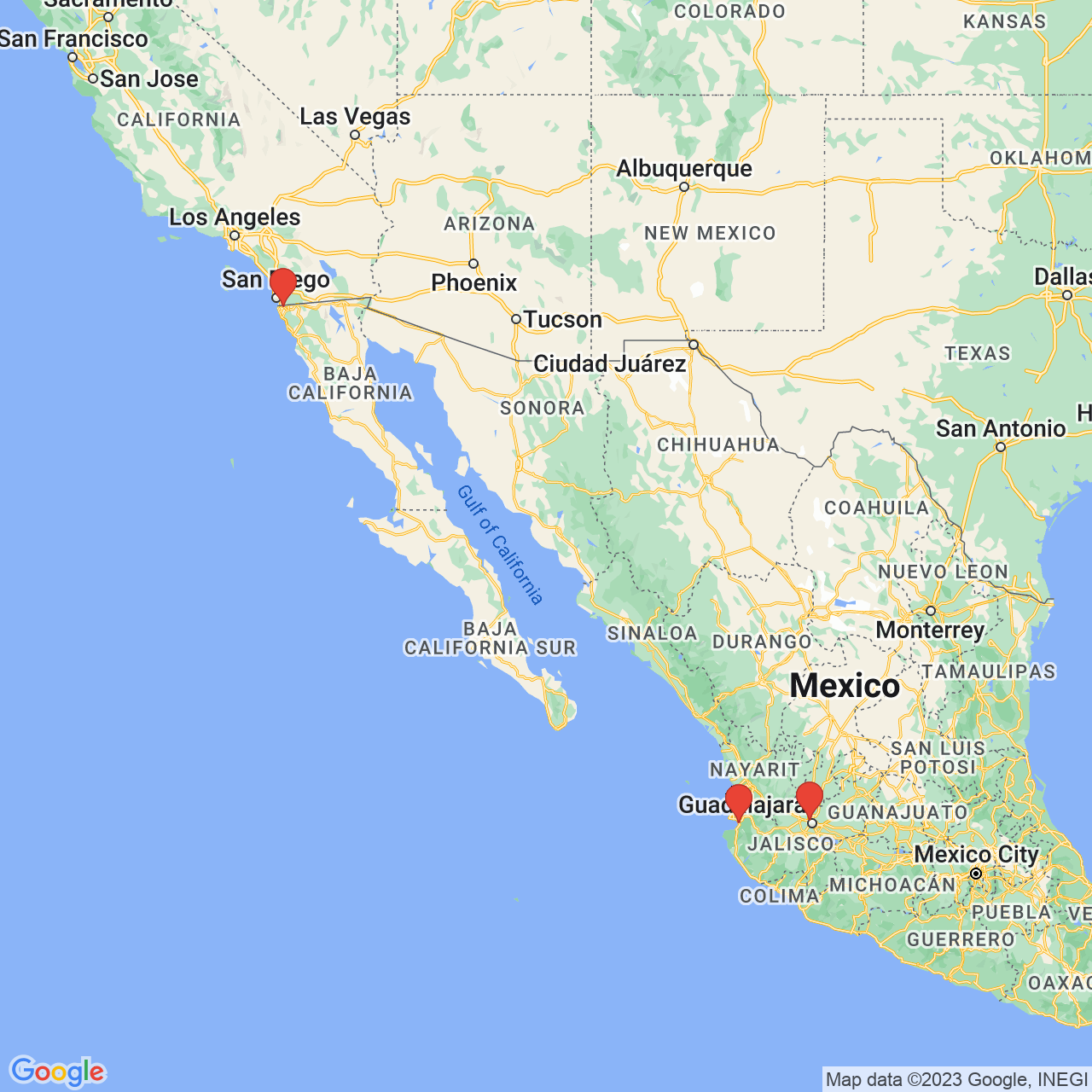 We have 3 locations Mexico