Bariatric Revision Surgery in Guadalajara Mexico
Are you dissatisfied with the results of your bariatric surgery? Did you experience complications or fail to achieve weight loss?
A bariatric revision procedure can put you back on track to lose weight.
Our certified bariatric surgeons in Guadalajara, Mexico, can perform bariatric revision at an affordable price. Reach out today…
Contact Our Guadalajara Location
For Safe and Substantial Weight Loss
Contact ALO Bariatrics if your first bariatric surgery did not result in dramatic weight loss, or if you have developed a condition like GERD following your procedure. Our certified surgeons can perform revision surgery to help you lead a healthier, happier life.
"My results are more than I imagined was possible. I'm down 155 pounds in 6 months. I went to an annual screening that my employer requires and the numbers were the best in 30 years. The staff was professional and efficient 6 months ago as well. My biggest regret is that I waited so long to get the surgery!"
– Former Patient David Alexander
Why Choose Our Hospital in Guadalajara, Mexico ?
WE ARE SAFE, EFFECTIVE, AND AFFORDABLE
OF MY REVISION BARIATRIC SURGERY?
Many patients from around the globe choose ALO Bariatrics in Guadalajara, Mexico, because of our world-class care and affordable pricing. The pricing below is all-inclusive, with no hidden hospital fees or doctor's fees. Contact our Guadalajara, Mexico, location to learn more about weight loss surgery you can afford.
| | | | | |
| --- | --- | --- | --- | --- |
| Location | Gastric Sleeve | Gastric Bypass | Duodenal Switch | LAP-BAND |
| Tijuana | $4,700 | $6,300 | $6,800 | $5,700 |
| Puerto Vallarta | $4,900 | $6,500 | $7,200 | $5,900 |
| Guadalajara – Real San Jose | $5,300 | $7,000 | $7,700 | $6,300 |
| Guadalajara – Puerta de Hierro | $4,700 | $6,300 | $6,800 | $5,700 |
What Does My Cost Include?
At ALO Bariatrics, we pride ourselves on offering our patients life-changing weight loss surgery at an affordable price. Those seeking treatment in the U.S. could spend more than $20,000 on surgery, which is more than a third of the median annual American income. 
If you choose to have weight loss surgery in Guadalajara, Mexico, you can expect to pay a much lower price that includes many accommodations and services, including:
We provide an experienced bilingual driver to pick you up from the airport and take you to and from the hotel and hospital. We ensure all our drivers are qualified and capable.
We provide our patients with a luxury stay in one of Guadalajara's resort hotels. Many patients choose to stay at the Malibu Hotel, which is located in the bustling center of the city.
Our all-inclusive price includes your entire stay at our hospital. All surgeon fees, anesthesiologist fees, your surgery, x-rays, lab exams, pre-op preparation, and other hospital expenses are included.
Following your surgery, you will have post-op nurse care, a certified nutritionist, prescription medication, and nutrition and meal plans that are each covered in our all-inclusive pricing. 
Don't Wait To Pursue the Results You Need
CONTACT OUR GUADALAJARA LOCATION TODAY
Everyone at ALO Bariatrics is dedicated to your health. We want to see each patient succeed in their weight loss goals. When you choose ALO Bariatrics, you are choosing a team that will stay in your corner throughout every step of the process. 
We understand how frustrating it can be to have had unsuccessful surgery. Our certified bariatric surgeons can perform revision surgery to correct your previous bariatric procedure and promote dramatic weight loss. 
Contact our Guadalajara, Mexico, location today to learn more about our revision surgery options and how we can help you finally reach your weight loss goals.
We Love Creating Successful Results
5-STAR REVIEWS FROM OUR HAPPY PATIENTS

Christina Hurtgen
2022
I'm 3 years post op and still have a line of communication when needed. Still responsive. The hospital is so clean I would eat off the floor. I couldn't recommend this more highly than I do. And if you are nervous, reach out to them! They will answer all of your questions!

Alisa Patterson
2022
I tried ALO and was treated like gold. I flew to Guadalajara and Max was waiting for me. I had his number and was in contact with him right up til my arrival. I had a great surgery and great nurses I saw all the time. In American hospitals, I never saw my nurses and I was in ICU once! I am a nurse so I know how good care should be.
Meet Our Guadalajara Bariatric Surgeon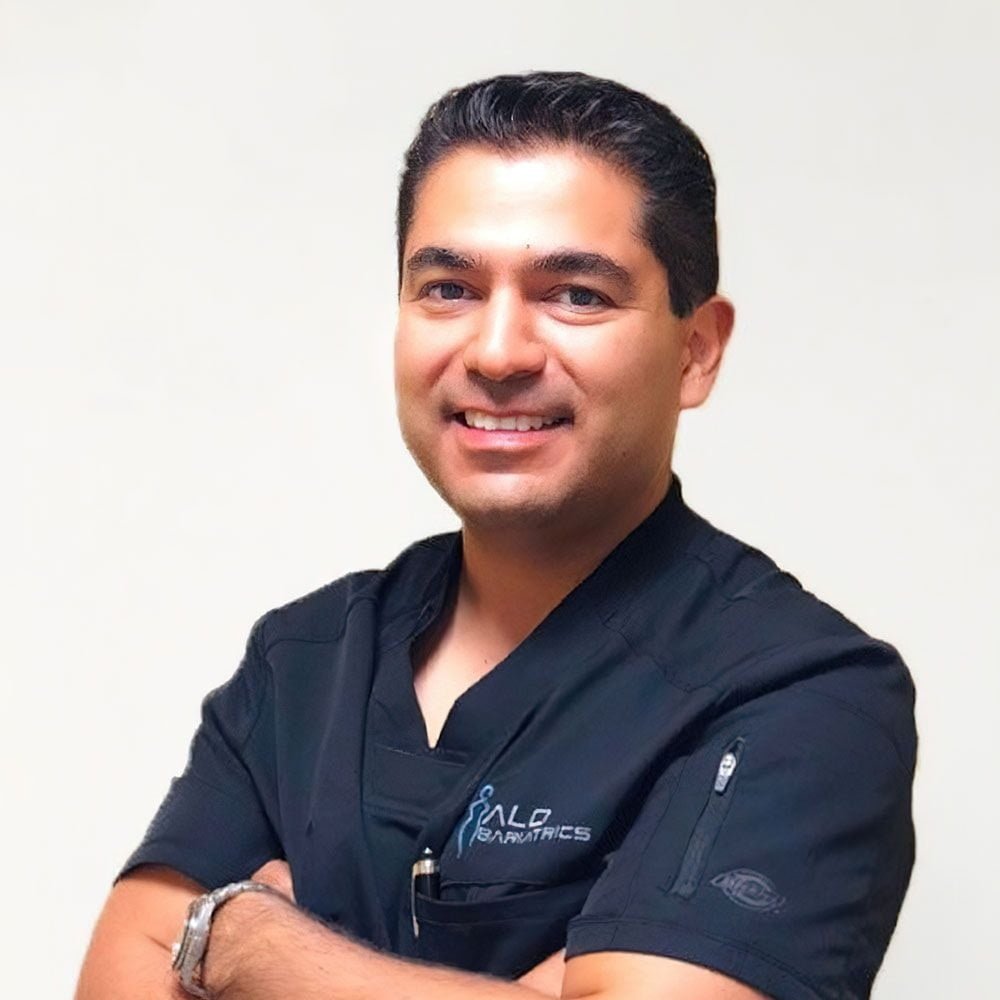 Dr. Alejandro Lopez is a board-certified plastic surgeon who founded ALO Bariatrics to provide safe, high-quality bariatric care at an affordable price. Since he started practicing in 2005, Dr. Lopez has completed over 7,000 weight loss surgeries. His research in bariatric surgery procedures has been published in many weight loss journals.
Dr. Lopez is skilled in multiple forms of weight loss surgery, which allows him to determine which treatment option will best suit your needs and help you meet your weight loss goals. 
Dr. Lopez has a passion for helping people overcome obesity and ensures every member of his team shares this same drive. Each member of our staff at ALO Bariatrics strives to help men and women achieve and maintain better health and a better quality of life.
Dr. Lopez' continued research and clinical studies of new techniques and procedures keep him at the forefront of the bariatric field. Patients can be sure they are getting the best and most advanced care when they choose Dr. Lopez and ALO Bariatrics.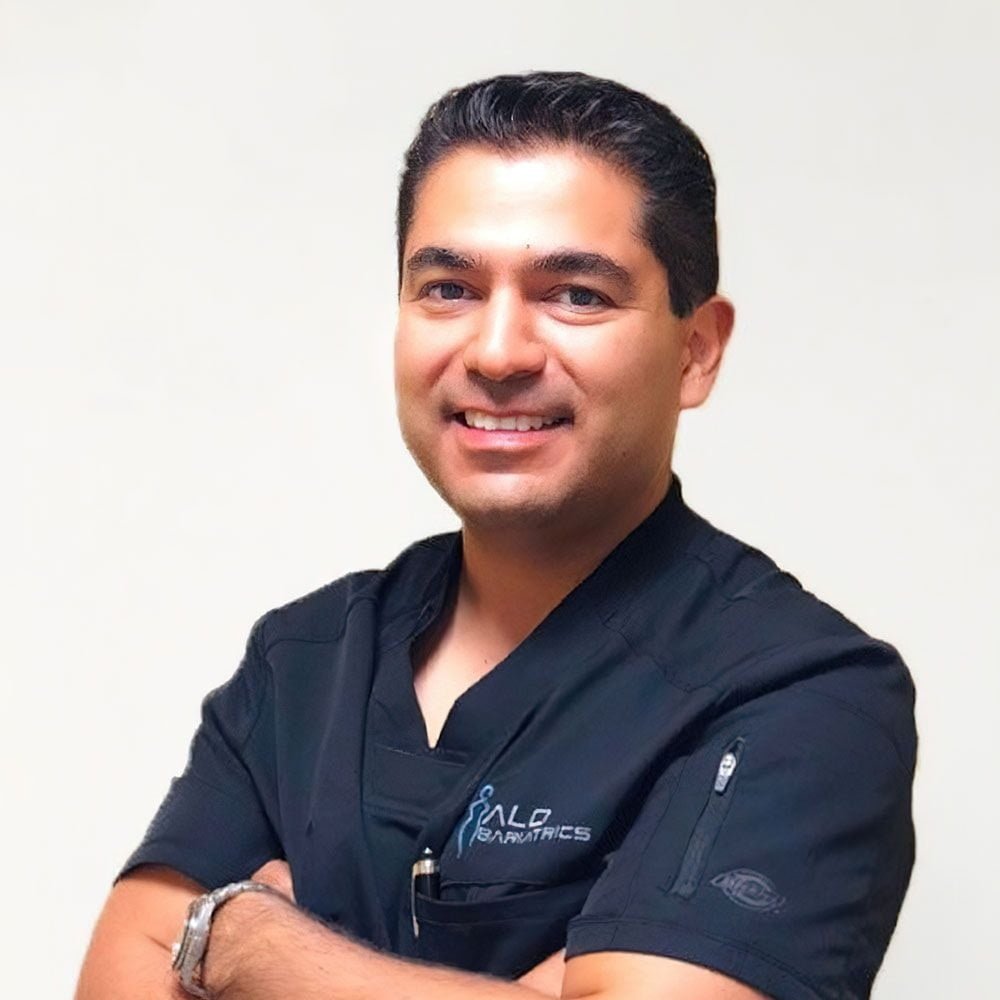 Our Guadalajara, Mexico, Hospitals
ARE STATE-OF-THE-ART FACILITIES
When selecting a surgeon and practice to perform your bariatric surgery, you want to be sure they perform the procedures at an accredited hospital. This is one of the best ways that you as a patient can reduce the risk of complications and ensure successful results. Both our hospitals in Guadalajara, Mexico, are accredited and adhere to the strictest safety guidelines.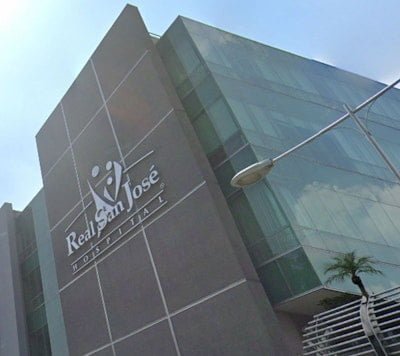 HOSPITAL REAL SAN JOSE GUADALAJARA
This hospital is located just 30 minutes from the Guadalajara International Airport. The Hospital Real San Jose Guadalajara uses cutting-edge technology to provide the best care possible to each patient. The warm and inviting staff is there to make you and your family feel as comfortable and stress-free as possible.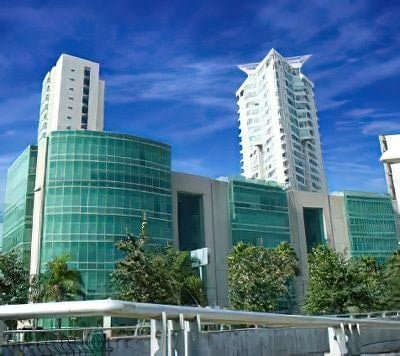 HOSPITAL PUERTA DE HIERRO
The Hospital Puerta de Hierro is part of the Mayo Clinic Care Network, which is made up of carefully vetted independent healthcare providers who exchange information and expert opinions in order to provide the best treatment for each patient. Like the Hospital Real San Jose Guadalajara, it uses cutting-edge technology for exceptional results.
One of the many benefits of choosing ALO Bariatrics for your bariatric surgery is the location. Guadalajara is a popular tourist destination for its historical and cultural sights and activities. Before your surgery, you can enjoy the historical architecture and gorgeous museums. Some of the most visited attractions include:
The Guadalajara Cathedral
Teatro Degollado
Hospicio Cabañas
Metropolitano Park
Zoológico Guadalajara
Acuario Michin Guadalajara
Ready To Experience Dramatic Weight Loss?
CONTACT OUR GUADALAJARA LOCATION TODAY
Bariatric surgery is an effective weight loss tool. However, complications can arise and significant weight loss may not always be achieved. Our bariatric surgeons in Guadalajara, Mexico, use the latest techniques in bariatric surgery and are experienced in providing life-changing results for patients all over the world, whether they are undergoing an initial bariatric procedure or in need of revision following unsatisfactory results from another practice. 
Come to Guadalajara to experience the cultural marvels before undergoing your bariatric revision. 
We Provide Life-Changing Results For Our Patients
"ONE OF THE BEST INVESTMENTS OF MY LIFE."

Luis Raul Pulido
2023
One of the best investments of my life, the doctors and assistance staff are very professional and are always concerned about your comfort this pre and post surgery!

Rogelio Morales
2022
I love this place , I have never felts so welcome and so taking care . Dr Alejandro López was amazing. He definitely safe my life . The team on Alo bariatric make you feel secure from the driver all the way to the nurses definitely recommend Alo Bariatrics
Signs You Might Need Revision Surgery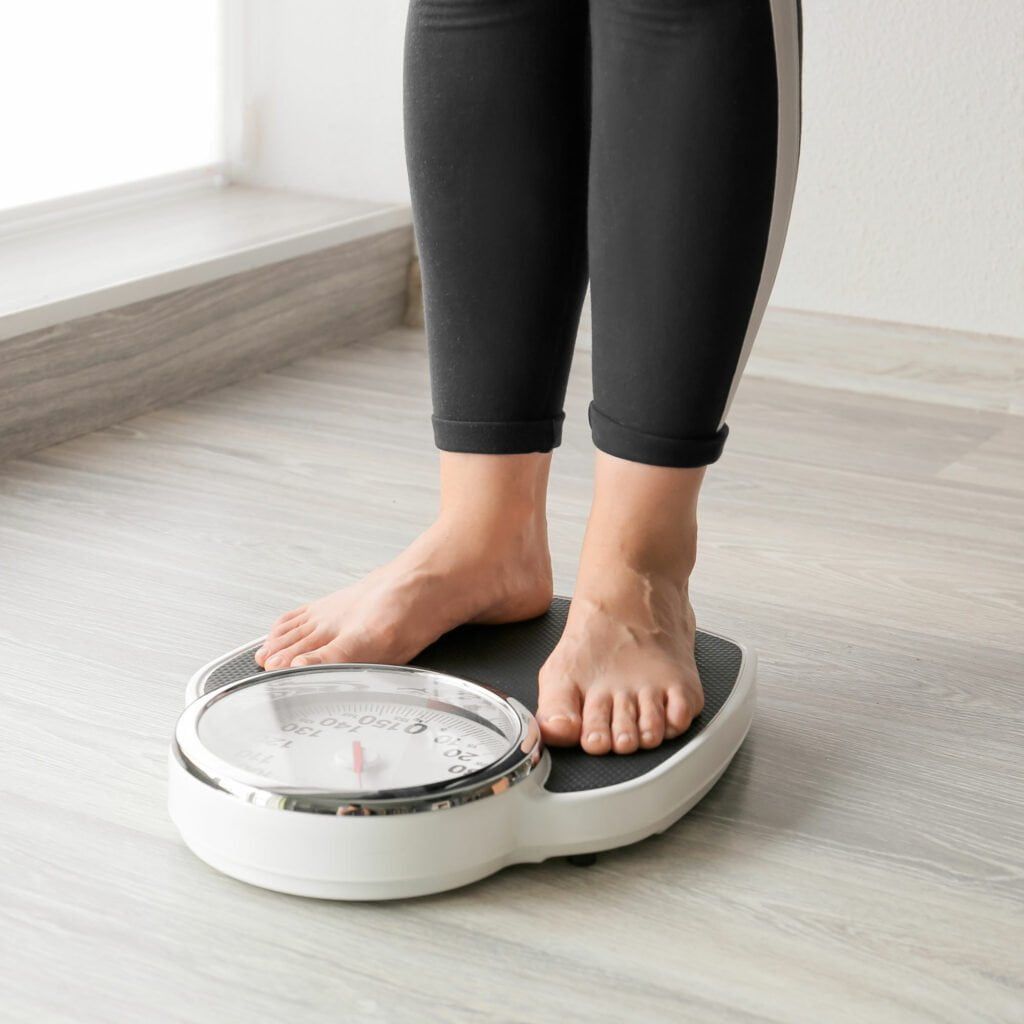 Not meeting your weight loss goals following gastric sleeve, gastric bypass, or other bariatric procedures can be incredibly disappointing. Some patients even find they gain back the weight they lost. Through revision surgery at our Guadalajara practice, we can help you achieve significant weight loss to help you maintain a healthy weight and develop healthy habits for life.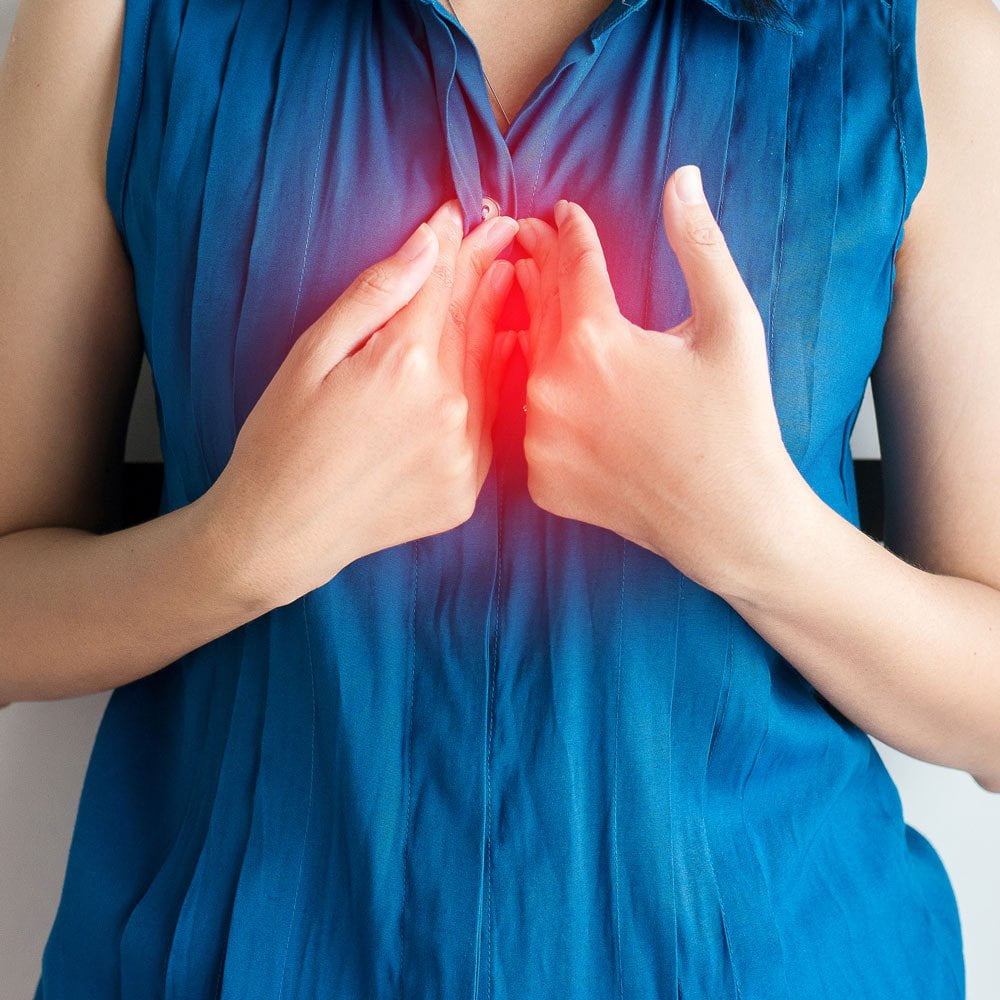 Gastroesophageal reflux disease (GERD) is a painful condition that causes the acidic juices from your stomach to flow into your esophagus. This condition is very uncomfortable for the patient. Long-term effects of this condition can even damage your esophageal lining. Revision surgery can correct this condition and protect your health.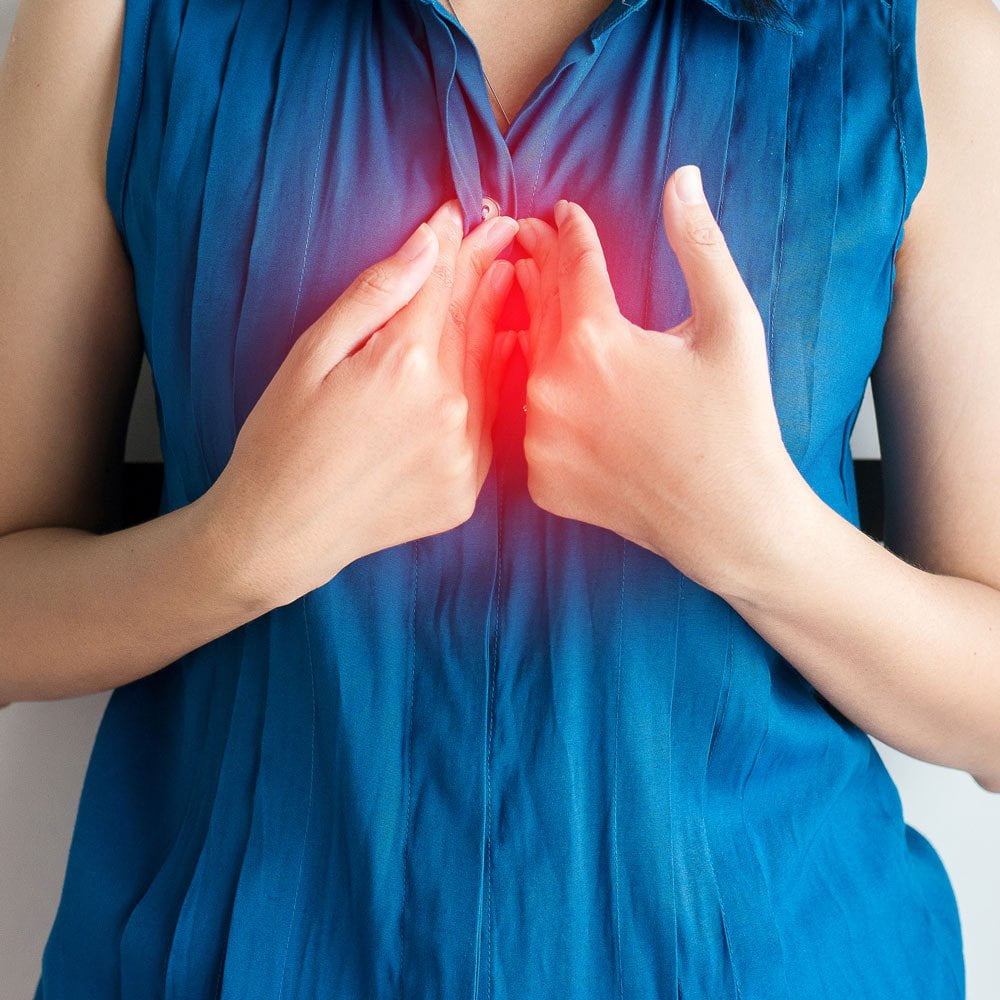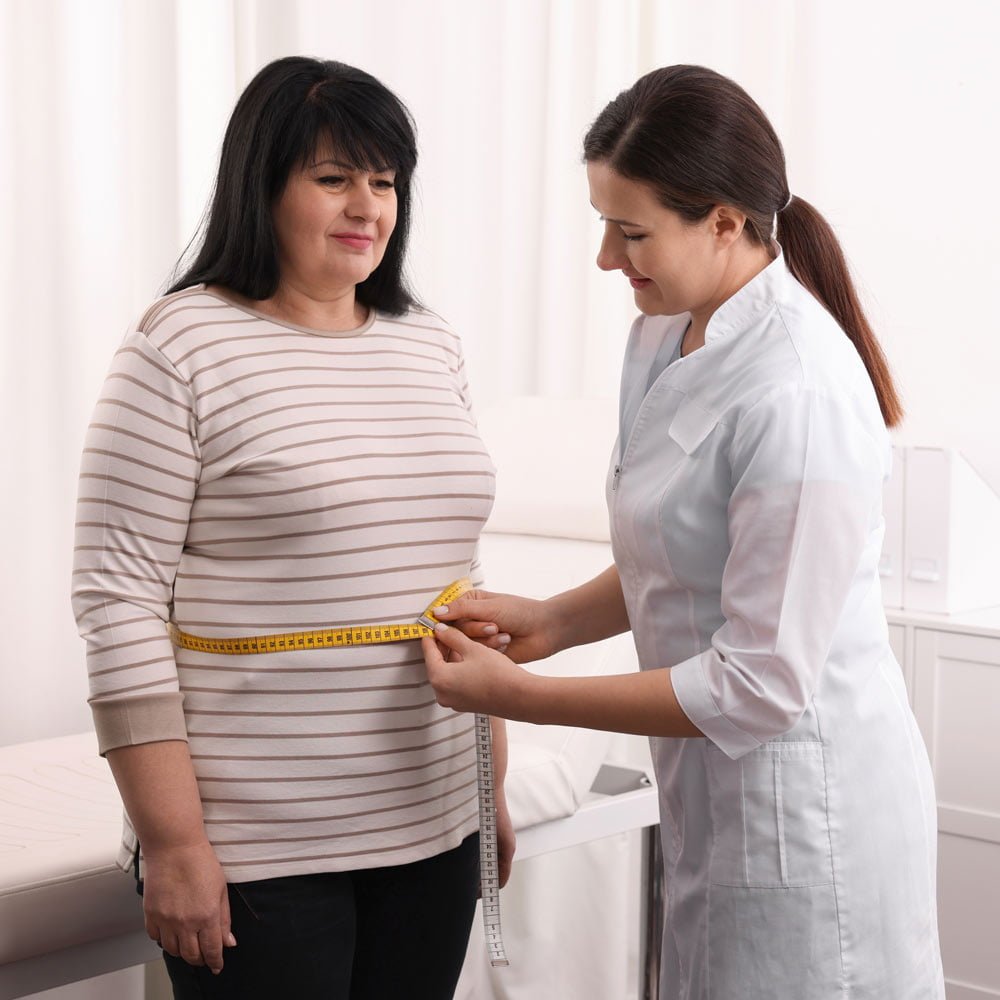 Patients who have received a gastric band could have complications that arise post-operation. Our surgeons typically recommend gastric sleeve and gastric bypass surgery over LAP-BAND® surgery because the gastric band can shift out of position. In more serious cases, the tissue surrounding the gastric band can become infected, putting your health at risk. A revision sleeve gastrectomy or gastric bypass can eliminate these risks, helping you achieve your weight loss goals and improve your health.
Experience the Benefits Of Dramatic Weight Loss
Bariatric procedures like gastric sleeve surgery or gastric bypass can allow you to live a healthy, happy, and active life. Through substantial weight loss, you can perform activities you were previously unable to perform, improve your overall health, and minimize your risk of future health complications.
Full List of Revision Surgery Procedures
Revision to distal bypass
Revision from sleeve gastrectomy to distal bypass
Revision LAP-BAND to sleeve
Revision LAP-BAND to bypass
Revision LAP-BAND to mini bypass 
Revision LAP-BAND to duodenal switch
Revision LAP-BAND to plication
Revision LAP-BAND to SADI
Revision sleeve to bypass
Revision sleeve to mini bypass
Revision sleeve to distal bypass
Revision sleeve to duodenal switch
Revision sleeve to SADI
Revision bypass to distal bypass
Revision mini bypass to bypass 
Revision mini bypass to distal bypass
Revision ring to sleeve
Revision ring to bypass
Revision ring to duodenal switch
Revision ring to SADI
Revision plication to sleeve
Revision plication to bypass
Revision plication to mini bypass 
Revision plication to distal bypass 
Revision plication to duodenal switch  
Revision plication to SADI
Ready To Request Your Revision Surgery Consultation?
GIVE OUR GUADALAJARA PRACTICE A CALL
If a previous bariatric surgery has failed to provide the results you need, it's not too late to correct your course and position yourself for successful and substantial weight loss. Our experienced bariatric surgeons can offer you revision surgery that is:
Contact
Our Guadalajara, Mexico, location to discuss whether revision surgery will help you meet your weight loss goals. We are committed to helping patients enhance their lives through safe, effective treatment performed by certified surgeons.
We Create Dramatic Results
AND INCREDIBLE EXPERIENCES

Jose Martin del Campo
2022
Had surgery with the ALO team 8 months ago and It was an incredible experience. They were very professional, and they were very patient with me. As a physician , I can say the quality of care that I saw in this hospital was on par with american facilities. Would recommend to anyone in a heartbeat

Javana Drogaris
2022
I can honestly say I had a great experience, from getting picked up until the day I left. Eduardo our driver was very nice and friendly I'm very grateful. The hotel we stayed at Marriott was nice and clean and the staff were helpful, courteous and friendly. The day of the surgery got to the hospital was very clean and nice
The revision surgery that is best for you depends on the type of bariatric procedure you originally had and the complications you are now experiencing. You will discuss your post-operation conditions and weight loss goals with one of our certified weight loss doctors so they can determine which procedure is right for you. Our featured services include: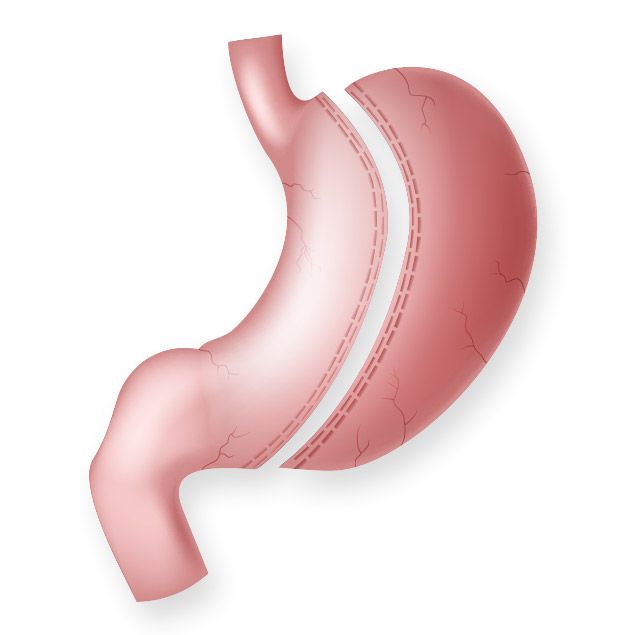 Gastric sleeve surgery is a procedure in which a portion of your stomach is removed in order to decrease its size. If previous gastric sleeve surgery was unsuccessful at providing results, our surgeons will start with the conservative approach of re-sleeving. During this procedure, our surgeon will further reduce the size of your stomach to promote weight loss. If that is not enough, a gastric sleeve can be revised into a gastric bypass or a duodenal switch (a combination of gastric sleeve and gastric bypass surgery).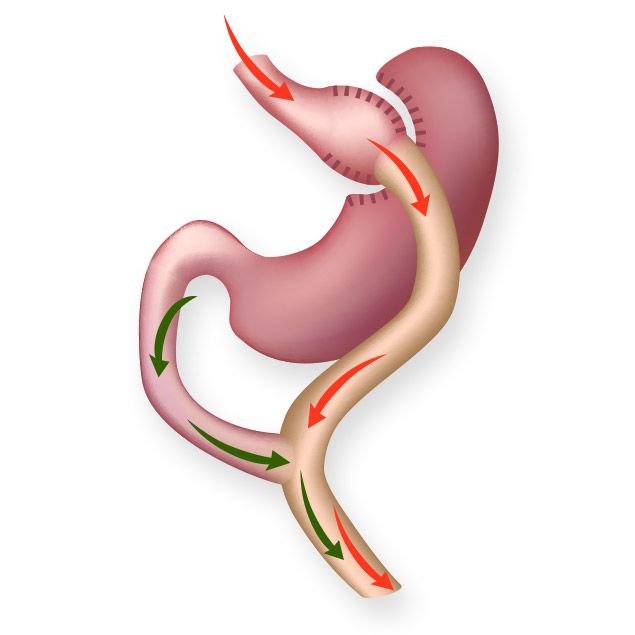 A gastric bypass is a bariatric procedure that reduces the amount of food you can eat and the amount of food that is absorbed. It does this by reducing the size of your stomach and rerouting the small intestine to reduce the area available for calorie absorption. Gastric bypass surgery is typically very effective. However, if you are experiencing post-operation issues, our surgeons can perform a distal bypass, which further decreases the capacity for calorie absorption. If this minimally invasive option is not enough, they could perform a duodenal switch.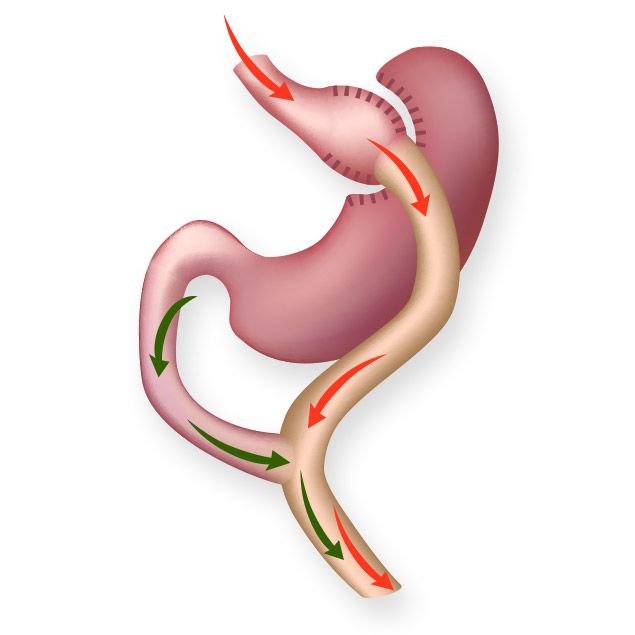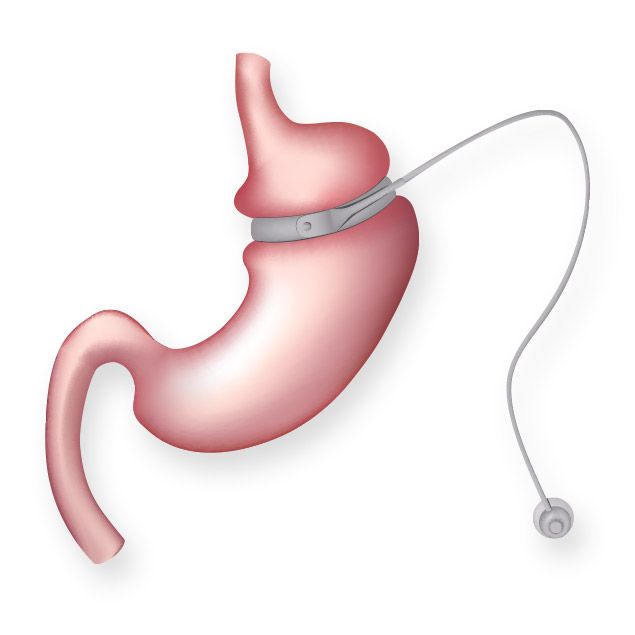 A LAP-BAND® procedure has some of the highest post-operation risks of any bariatric surgery. That is why it is one of the most common weight loss surgeries to be revised. If you are experiencing weight gain or a medical concern following LAP-BAND surgery, our surgeons will recommend removing the gastric band and performing a gastric bypass or gastric sleeve surgery instead. These procedures are both highly effective and carry a much lower risk of complications following surgery. 
FOLLOWING REVISION BARIATRIC SURGERY
Following your surgeon's post-operation instructions will be crucial in promoting and maintaining weight loss and reducing your chance of complications. Your recovery timeline will largely depend on which revision procedure you choose to undergo, but the following is a general breakdown of what you can expect:

During the first few days following your surgery, you will be monitored by our hospital staff to ensure your recovery is off to a safe start. After you have been discharged from the hospital, you will return to your nearby hotel. If any complications develop, you can call our staff and we can offer immediate support.
Within the first four to six weeks of being home, you will follow a transitional diet. You will start by consuming only liquids, then you will slowly begin to introduce solid foods back into your meals. This will not only aid in healing, but also allow you to get familiar with your new food intake limits, which will help you maintain long-term weight loss. You should also get up and walk around a little each day to promote circulation.

You can start to introduce exercise into your routine as you continue to heal and your strength and energy begin to increase. Do not perform strenuous activity for the first several weeks in recovery, since this can cause complications. Once you are fully recovered, you should incorporate an exercise routine to help you maintain your weight loss goals and overall health. Bariatric surgery is a great way to kickstart your weight loss, but it will be up to you to stay active and commit to the right diet to maintain your health.
SUCCESSFUL WEIGHT LOSS RESULTS
Many of our patients experience dramatic, sustainable weight loss through bariatric surgery. When performed by a certified surgeon in Guadalajara, Mexico, you can expect results that allow you to start a new chapter of health and satisfaction in your life. Our surgeons are also skilled at using the least invasive techniques possible when performing your revision to minimize scarring and recovery time. Contact our Guadalajara, Mexico, location to learn how revision surgery can change your life.
"We were fortunate enough to book bariatric gastric sleeve surgery with Alo. Sandra was an excellent coordinator and she really cares about the patients.  The whole staff was top notch.  Do yourself a favor and don't look anywhere else if you need bariatric surgery."
– Former Patient Jerry Schaffer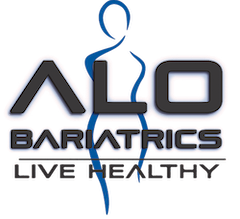 The International Federation for the Surgery of Obesity and Metabolic Disorders (IFSO)
The American Society for Metabolic and Bariatric Surgery (ASMBS)
The American Association for Accreditation of Ambulatory Surgery Facilities (AAAASF)
The Federal Commission for Protection against Sanitary Risk (COFEPRIS)
The Fellow American College of Surgeons (FACS)
For more information on ALO Bariatrics, or to begin your weight loss journey, we encourage you to call (844) 461-2831.
We have 3 locations Mexico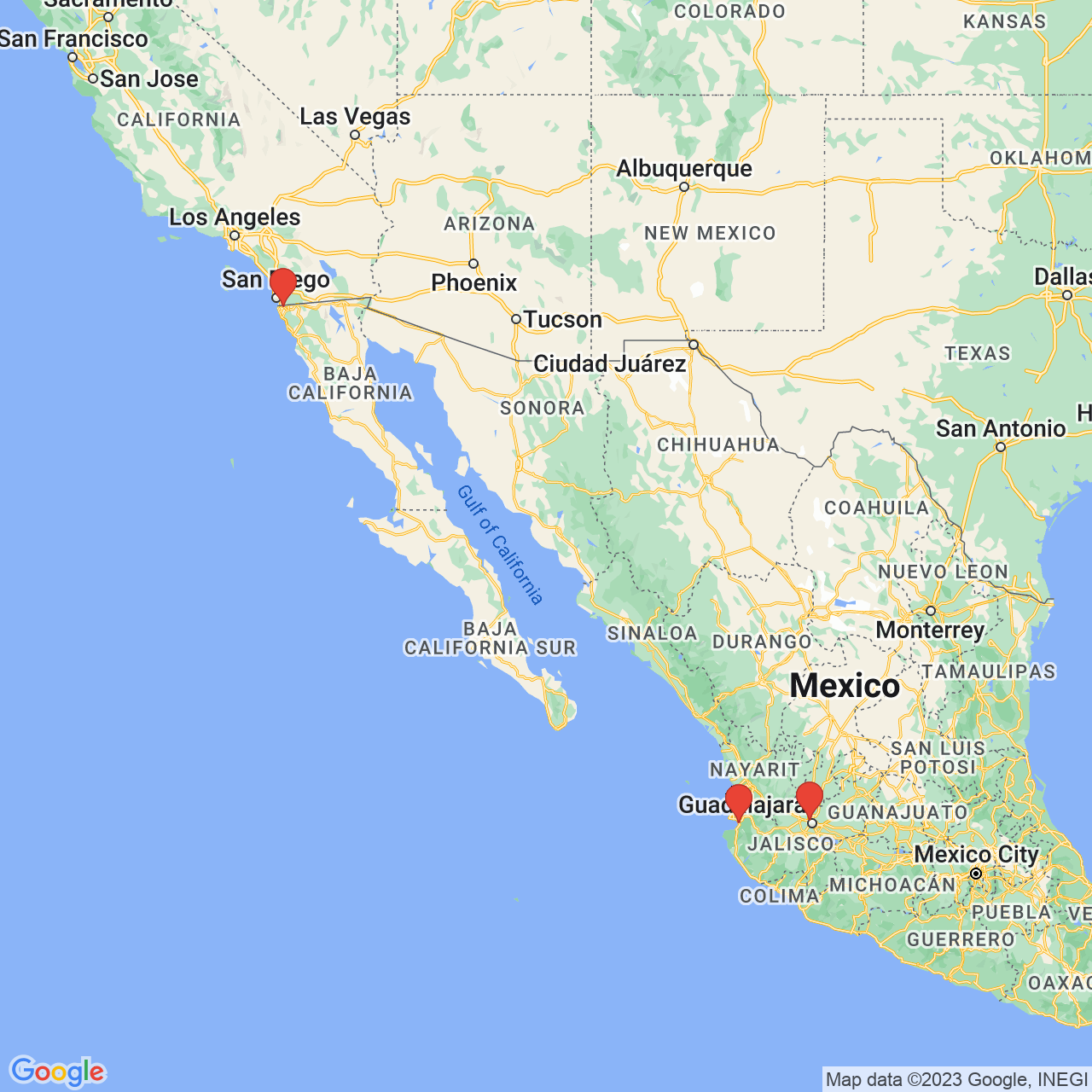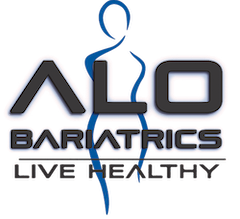 The International Federation for the Surgery of Obesity and Metabolic Disorders (IFSO)
The American Association for Accreditation of Ambulatory Surgery Facilities (AAAASF)
The American Society for Metabolic and Bariatric Surgery (ASMBS)
The Federal Commission for Protection against Sanitary Risk (COFEPRIS)
The Fellow American College of Surgeons (FACS)
For more information on ALO Bariatrics, or to begin your weight loss journey, we encourage you to call (844) 461-2831.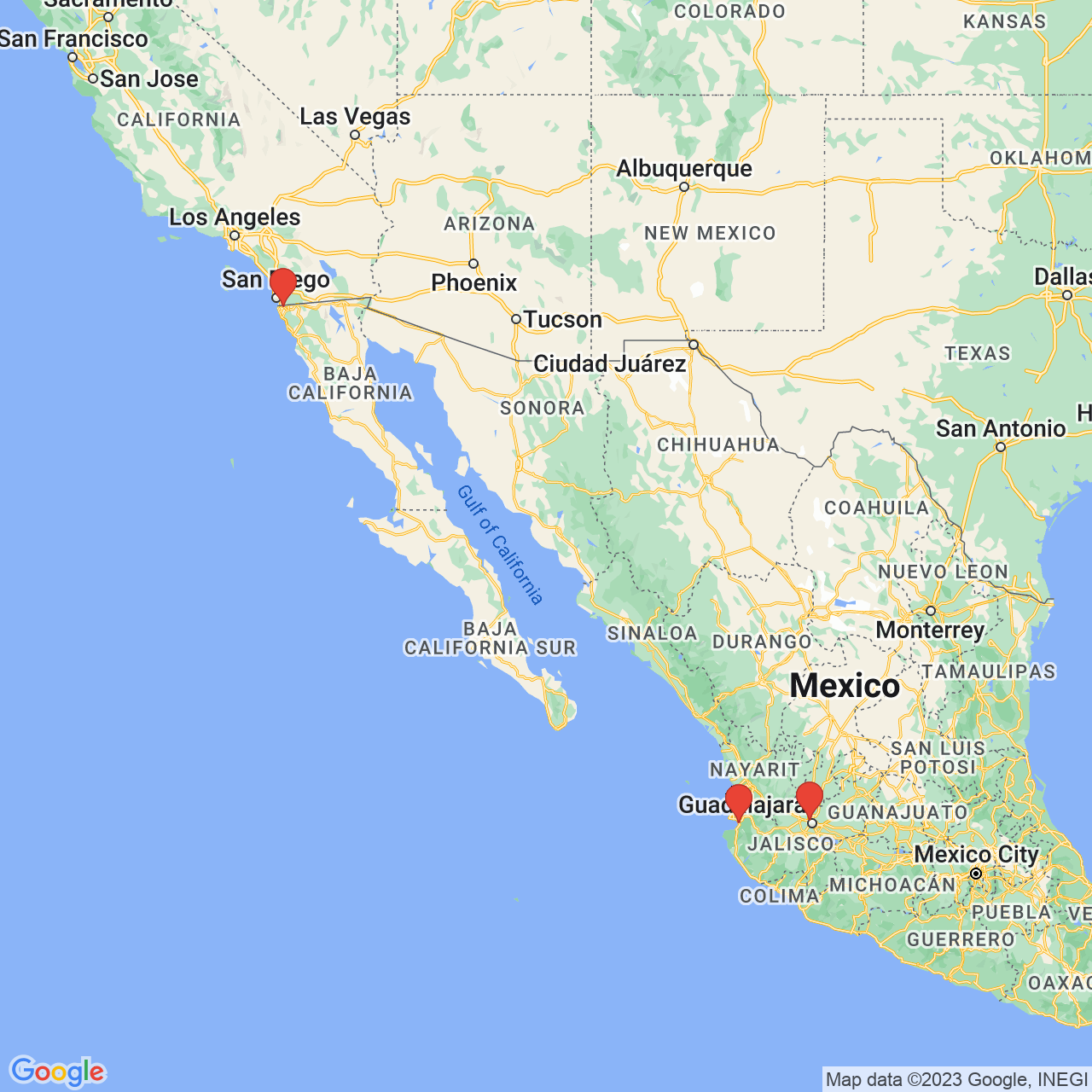 We have 3 locations Mexico