Traveling to Mexico for bariatric surgery is a great choice for many patients struggling with excess weight. Medical tourism is becoming increasingly popular as patients seek quality care outside the United States and Canada. With ALO Bariatrics, our surgeons operate out of state-of-the-art facilities where we can provide the very best bariatric care in Mexico. A board-certified specialist operates in Tijuana, Guadalajara, and Puerto Vallarta, Mexico.
If you're concerned with your health and struggling to lose weight, read more to discover the opportunity that awaits you by receiving bariatric surgery in Mexico from ALO Bariatrics.
Why Travel to Mexico for Bariatric Surgery?
Traveling to Mexico for bariatric surgery offers many benefits for patients, including compassionate and comprehensive care at a fraction of the cost.
The United States and Canada are two of the most expensive countries when it comes to weight loss surgery. The same procedures you can get done, such as gastric bypass surgery, are offered at a much lower price with ALO Bariatrics. Travel, lodging, and all of the expenses involved in your procedure and recovery can come as an inclusive package. This includes medications and all laboratory work.
ALO Bariatrics wants your recovery to be as comfortable as possible, and we partner with quiet, luxury hotels so that you can rest and recover in a peaceful environment.
Is it safe to travel to Mexico for bariatric surgery?
Your safety and comfort are our priority, which is why our facilities and luxury hotels are located in safe and secure areas of Mexico. ALO Bariatric caregivers will help with your transportation and lodging while you are under our care.
Our caregivers are bilingual and will be able to communicate effectively with you about your needs during your recovery. You will also have a personal chauffeur who knows each area of Mexico well and will help get you to and from your destination, so you don't have to worry about transportation.
If you ever feel unsafe, please let your team of caregivers at ALO Bariatrics know so that we can help ease your concerns.
Work with a Board-Certified Bariatric Surgeon in Mexico
You should only trust skilled, board-certified bariatric surgeons who have additional training and experience in their field for your bariatric surgery in Mexico. This will help give you peace of mind that you will receive the safest, state-of-the-art care while you are here. Our experienced surgeons are some of the best in Mexico.
Reach out today to schedule a consultation with one of our team members and speak with a board-certified bariatric surgeon from ALO Bariatrics.
ALO Bariatrics' medical tourism package
When undergoing bariatric surgery for weight, you have enough to worry about. Our medical tourism packages make even the most complex procedures affordable, giving transparency and convenience to our patients. Your lodging, medical expenses, and care are covered at one flat rate. If you're considering bariatric surgery in Mexico, contact one of our team members today to learn more.

Three locations
ALO Bariatrics operates out of three different facilities in Mexico. Our surgeons perform the operations in modern medical centers in Tijuana, Guadalajara, and Puerto Vallarta. The facility that offers bariatric surgery in Tijuana, Mexico, is within driving distance of some major cities in the United States. Puerto Vallarta is a historic, romantic location on the west coast of Mexico with large mountains, dense jungles, and beach views. Guadalajara is an educated, lively city found in the mountains of western Mexico. All these cities have international airports for those who choose to travel by air.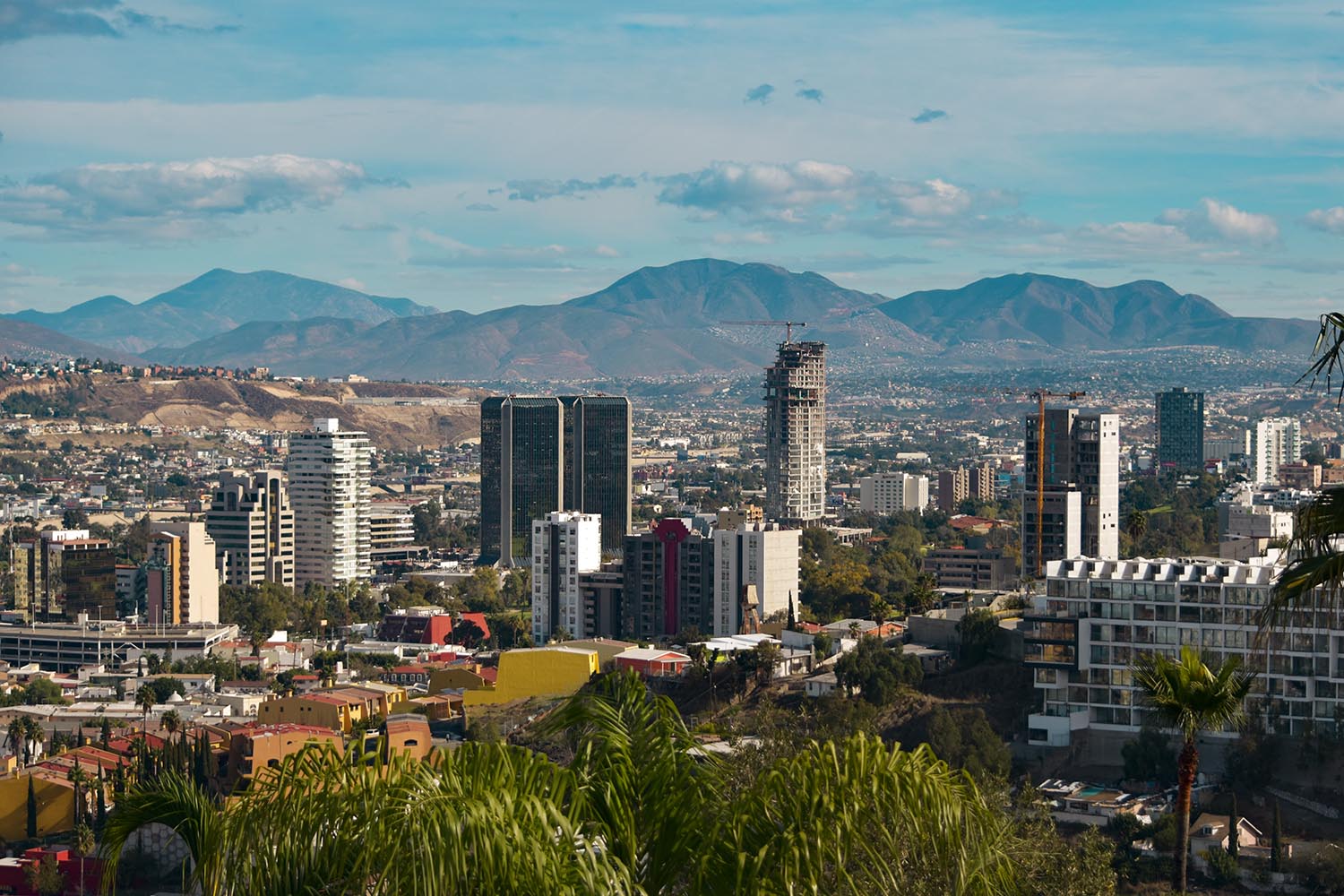 Planning for Your Bariatric Surgery in Mexico
You don't have to plan all the different details of your weight loss surgery alone. ALO Bariatrics has team members ready and available to assist you with the details of your trip and answer any questions you have about your medical needs well in advance.
Your visit doesn't have to be all business. Consider spending some time in a city you've been wanting to explore and learn more about its culture and history while you recover! Scheduling a consultation for bariatric surgery in Mexico is easy. Get started today!
Air and car travel
Depending on where you are traveling from, you may choose to drive or take a direct flight into Mexico at one of the many international airports. Tijuana is the closest city to the United States border and is only a 30-minute drive from San Diego. If you choose Tijuana as your destination, you will fly into the airport in San Diego, California. ALO Bariatrics will have a driver waiting to pick you up from the airport and drive you to your hotel in Tijuana.
Puerto Vallarta and Guadalajara have international airports that have direct flights daily from Canada and the United States. Our drivers will be waiting for you at whichever destination you choose. ALO Bariatrics wants to make sure your trip goes as smoothly as possible.
Our priority is your safety and comfort for this once-in-a-lifetime experience. ALO Bariatrics will also provide a chauffeur to help you get to all your appointments and will be available when you need them. Leave the travel arrangements up to us so you can sit back, relax and begin your bariatric surgery journey in Mexico.
Vital passport information
When traveling to Mexico for bariatric surgery, you will need to have proper documentation. A passport is required if you are traveling by air. If you don't currently have a passport or your passport is expired, you can request to have a passport expedited. Contact the Mexico embassy or consulate in your home country to make sure your documents are acceptable before traveling.
Residency documentation will be needed (a passport isn't necessary) if you travel by land or sea. ALO Bariatrics will work with you to ensure you have the proper identification documentation before your bariatric surgery in Mexico.
Currency to bring and how much
The currency used in Mexico is the peso. While most goods and services will take credit cards, exchanging some of your cash for pesos is one option for easier transactions. However, the dollar is accepted in Mexico, so the currency exchange isn't necessary. For example, if you travel to Tijuana, you do not have to change your currency.
If you decide you'd rather have pesos, you can usually exchange the dollar for pesos at international airports. Exchange rates may vary from vendor to vendor, and you may get a better rate closer to your hotel.
Bringing a companion
If you would like additional support in Mexico for bariatric surgery, ALO Bariatrics can help arrange lodging for you and your travel companion. Skilled nurses will be there with you during the recovery period, but your companion can help provide comfort and emotional support if needed.
While they are able to see you after your surgery, they won't be able to be in the operating room with you during the procedure. We understand that it's a comfort to have someone they know and trust with you to help you get situated before the surgery and enjoy the city afterward.
The Bottom Line: What You Need to Know
Traveling to Mexico for bariatric surgery is the first step in becoming a healthier you. ALO Bariatrics is here to help guide you through all your planning for your trip. Compassionate, experienced surgeons are ready to help you with your bariatric surgery and get you on the road to recovery. There's a reason so many people are choosing Mexico for bariatric surgery. Find yours.
If you have more questions about your trip to Mexico for bariatric surgery, reach out to one of our knowledgeable representatives to explore your options today.