Bariatric Revision Surgery in Puerto Vallarta
Did a previous bariatric surgery fail to help you lose weight?
Our certified staff at the Hospital San Javier Rivera can perform bariatric revision surgery to help you achieve the results you need
Our state-of-the-art practice in Puerto Vallarta, Mexico, provides life-changing results for far less than what you would pay in the U.S.
Contact Our Puerto Vallarta Location Today
The goal of bariatric surgery is to yield life-long weight loss benefits. But if this treatment results in weight gain, GERD, or any other medical complications, bariatric revision surgery by our certified doctors can correct these issues and put you on the path to a healthier life. As our patient, you can expect state-of-the-art care, exceptional safety, and excellent results for thousands less than what surgery costs elsewhere in North America.
Contact our Puerto Vallarta, Mexico, offices to start the process of this life-changing surgery.
We Provide Lasting Weight Loss Surgery Results
"My results are more than I imagined was possible."
My results are more than I imagined was possible. I'm down 155 pounds in 6 months. I went to an annual screening that my employer requires and the numbers were the best in 30 years. The staff was professional and efficient 6 months ago as well. My biggest regret is that I waited so long to get the surgery!
View On Google
Had surgery with the ALO team 8 months ago and It was an incredible experience. They were very professional, and they were very patient with me. As a physician , I can say the quality of care that I saw in this hospital was on par with american facilities. Would recommend to anyone in a heartbeat
View On Google
The ALO Bariatric Difference
Why People From All Over the World Choose Us
Our Staff
Every bariatric surgeon and staff member at our Puerto Vallarta, Mexico, location is accredited by international health care organizations. Our lead surgeon and founder, Dr. Alejandro López, has performed over 7,000 bariatric surgeries. His research in multiple areas of weight loss surgery and obesity has been published and studied by practitioners worldwide.
Affordable Care
Bariatric surgery in Mexico can save you thousands of dollars. At our Puerto Vallarta location, you can get the life-changing bariatric surgery you need at a much lower cost without sacrificing quality. Our hospital accepts cash, all major credit cards, money orders, financing, and International Medical Travel Services and Benefits.
Customized Treatment
There are many options for revision bariatric surgery. Our experienced bariatric staff gets to know each patient's unique needs and will recommend treatment based on what will suit you best. Each patient is also assigned a personal concierge to ensure their needs are met and they have the best experience possible.
About Hospital San Javier Rivera
​Our State-of-the-Art Facility in Puerto Vallarta
Hospital San Javier Rivera is a top-tier facility that uses only the most sophisticated medical technology, and adheres to the strictest sterilization and safety standards. This facility offers many services, including 24-hour emergency care. Many of our staff members are bilingual, helping you to feel comfortable and confident whether your native language is English or Spanish. It is a certified specialty hospital that can meet the needs of every patient, including those undergoing bariatric surgery.
The Cost Of Bariatric Surgery
At Our Puerto Vallarta Location
Many people from the U.S. and beyond choose our Puerto Vallarta location to have their weight loss surgery because we provide world-class care at an affordable price. Our medical tourism package is significantly more economical than options in other countries. The price you see below covers your surgery, hospital bills, doctor's fees, hotel stay, transportation, and more. Contact our Puerto Vallarta, Mexico, location to discover how we can change your life through weight loss surgery at a price you can afford.
| | | | | |
| --- | --- | --- | --- | --- |
| Location | Gastric Sleeve | Gastric Bypass | Duodenal Switch | LAP-BAND |
| Tijuana | $4,700 | $6,300 | $6,800 | $5,700 |
| Puerto Vallarta | $4,900 | $6,500 | $7,200 | $5,900 |
| Guadalajara - Real San Jose | $5,300 | $7,000 | $7,700 | $6,300 |
| Guadalajara - Puerta de Hierro | $4,700 | $6,300 | $6,800 | $5,700 |
Ready To Correct Your Previous Bariatric Procedure?
Contact ALO Bariatrics Today
The entire staff at ALO Bariatrics, from the front desk to your bariatric surgeon, is committed to helping you achieve a healthy and happy life. We work hard to ensure you have the best possible experience at each interaction. From your initial phone call to recovery, we are here to help you accomplish dramatic weight loss. When you choose ALO Bariatrics for your revision surgery, you are choosing a staff that is dedicated to your lasting success.
Contact our Puerto Vallarta, Mexico, location to start the process of your revision surgery.
We Strive To Provide the Best Experience
And Lasting Results
I can honestly say I had a great experience, from getting picked up until the day I left. Eduardo our driver was very nice and friendly I'm very grateful. The hotel we stayed at Marriott was nice and clean and the staff were helpful, courteous and friendly. The day of the surgery got to the hospital was very clean and nice.
View On Google
Very thorough communication, transportation from and to airport was provided. I went to PV for surgery, hotel was convenient to everything you could need. Dr was top notch, as well as the whole staff I came into contact with. I'm 3 years post op and still have a line of communication when needed.
View On Google
Puerto Vallarta Is a Premier Destination
For Medical Tourism
Puerto Vallarta is located right on the coast, making it a great vacation destination. Many of our patients enjoy the many tourist attractions before their life-changing bariatric surgery:
Vallarta Botanical Gardens
These privately owned gardens showcase the vast array of plant and bird life in Puerto Vallarta. The mission of this botanical garden is to preserve, study, and showcase native plants for locals and tourists alike. By focusing on protecting endangered species and habitats, the Vallarta Botanical Gardens has been the top conservation leader in Mexico for over 16 years. While visiting, you can enjoy several hiking trails throughout the garden and personal hummingbird feeders where you can watch these fascinating creatures eat right out of your hands.
Malecón Boardwalk
Along the coast of central Puerto Vallarta is a mile-long boardwalk full of beautiful sculptures, art galleries, shops, and delicious food. You can enjoy the view of the ocean while learning about the culture of the city. This is a particularly great place to view the sunset.
Cuale River Island
If you are looking for a more artistic and cultural experience while in Mexico, the Cuale River Island might be the stop for you. This cultural center is located at the eastern end of the Cuale River Island. It has art exhibits, musical events, poetry, painting, sculpture, dance, theater, music workshops, and more. While you're there, stop in at the Cuale Archaeological Museum to learn more about the Mesoamerican history and culture of the area.
Gorgeous Beaches
Puerto Vallarta is known for its many beautiful beaches. Each beach has its own unique charm. Some beaches are remote, like the Hidden Beach on the Marieta Islands, and others are full of life and activities, like Los Muertos beach, which is visible from the Malecón. With so many beaches to choose from, you are sure to find one that beckons you.
Art Galleries
Puerto Vallarta is known for its art and culture. There are several galleries and historic centers throughout the city for people to experience and enjoy. You can see majestic statues and gorgeous murals around every corner as you walk along the cobblestone streets of the city. You will be entertained by the beautiful art and the musicians who perform with violins, guitars, and accordions. There are also several cafes along the path for you to stop in, cool off, and enjoy local food and drinks.
The Best Accommodations
For Our Bariatric Patients
Our surgical facility is located in the Paradise Village complex along with the Paradise Village Hotel. This resort and spa offers its guests comfortable rooms right on the beach as well as a luxury pool and several amenities. Near the hotel is also a mall, casino, and several restaurants that feature local and international cuisine to meet your every craving. This facility gives our patients the feeling of being on vacation before experiencing life-changing weight loss.
Are You Ready To Experience the Power of Weight Loss?
Contact Our Puerto Vallarta, Mexico, Facility
Struggling to lose weight is frustrating and can have a lasting impact on your overall health and wellbeing. This becomes especially frustrating after you've had bariatric surgery. For bariatric surgery patients who are not achieving weight loss or are experiencing medical complications, our bariatric surgeons can perform revision surgery to allow you to start living a healthier life.
Contact our Puerto Vallarta, Mexico, location today to begin the process.
Our Patients Are Our Priority
"I love this place, I have never felt so welcome."
I love this place , I have never felts so welcome and so taking care . Dr Alejandro López was amazing. He definitely safe my life . The team on Alo bariatric make you feel secure from the driver all the way to the nurses definitely recommend Alo Bariatrics
View On Google
the hospital is beautiful, good equipment. I'm a nurse and I researched the heck out of the ALO team and the hospital. They all met my comfort threshold, Dr. Lopez is incredibly well educated and dedicated to his craft.
View On Google
Types of Bariatric Surgery Revisions
The type of revision surgery you need depends on the type of bariatric surgery you originally had and the issues you are facing post-operation. You will discuss any complications you are having with one of our weight loss experts so they can determine which surgical option is right for you.
A gastric sleeve, also known as sleeve gastrectomy, is a surgical procedure in which the stomach is dramatically reduced in size, making the remaining stomach look like a sleeve. If a previous gastric sleeve procedure has failed to produce your desired results, our bariatric surgeon will start by further reducing the size of your stomach. This conservative approach is typically enough to promote dramatic weight loss. However, if re-sleeving is not a suitable option, a gastric sleeve can be changed into a gastric bypass or duodenal switch (combination of gastric bypass and sleeve).
Gastric Bypass Revision
Gastric bypass is similar to sleeve gastrectomy in that it reduces the size of your stomach. However, gastric bypass also reroutes your small intestine, which reduces food absorption. If you are not seeing the desired results from a gastric bypass, our bariatric surgeons will start by performing a minimally invasive distal bypass (a gastric bypass variant) to further reduce calorie absorption. If a distal bypass is not a suitable option, they may suggest a duodenal switch or another bariatric procedure.
LAP-BAND Revision
LAP-BAND surgery has one of the highest revision rates of any bariatric procedure. Patients are prone to regain weight, the band can slip, and the surrounding tissue can become infected. Because of the potential complications surrounding the LAP-BAND bariatric procedure, our surgeons will often recommend removing the LAP-BAND and performing a sleeve gastrectomy or gastric bypass instead. The type of bariatric surgery our surgeon recommends will depend on which one they think will best suit your needs and help you reach your weight loss goals.
Dramatic Weight Loss
Can Have Life-Long Benefits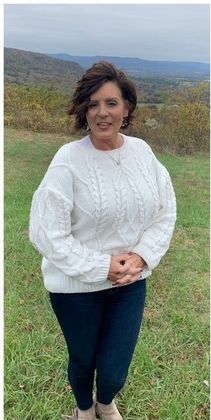 Other Revision Surgery Options
Only your bariatric surgeon will know which option will best fit your needs and yield the best results. Depending on your needs, your doctor may recommend:
Revision to distal bypass
Revision from sleeve gastrectomy to distal bypass
Revision LAP-BAND to gastric sleeve
Revision LAP-BAND to bypass
Revision LAP-BAND to mini bypass
Revision LAP-BAND to duodenal switch
Revision LAP-BAND to plication
Revision LAP-BAND to SADI
Revision sleeve to gastric sleeve
Revision sleeve to bypass
Revision sleeve to mini bypass
Revision sleeve to distal bypass
Revision sleeve to duodenal switch
Revision sleeve to SADI
Revision bypass to distal bypass
Revision mini bypass to bypass
Revision mini bypass to distal bypass
Revision ring to gastric sleeve
Revision ring to bypass
Revision ring to duodenal switch
Revision ring to SADI
Revision plication to gastric sleeve
Revision plication to bypass
Revision plication to mini bypass
Revision plication to distal bypass
Revision plication to duodenal switch
Revision plication to SADI
Want To Learn More About Your Revision Surgery Options?
Contact Our Puerto Vallarta, Mexico, Location
Whether you originally had an unsuccessful LAP-BAND surgery, a gastric sleeve, or another bariatric procedure, you deserve to enjoy the benefits dramatic weight loss can bring to your life. Our experienced and certified bariatric surgeons will review your health history and weight loss goals to determine which revision surgery will give you the best results and the best quality of life moving forward.
Contact our Puerto Vallarta, Mexico, office to start the process and learn more about your revision surgery options.
Excellent Experience, Excellent Results
"I highly recommend the team at ALO Bariatrics."
I highly recommend the team at ALO Bariatrics. Sandra is amazing at providing details and ensuring you are their #1 priority. Dr Lopez is a gifted surgeon with vast experience in bariatric procedures.
View On Google
I did numerous hours of research before considering ALO Bariatrics because of the dangers of medical tourism. Once I convinced my mom (a 20+ year RN) that I had done enough research and that he was licensed and had a great record I had the gastric sleeve performed in Puerta Vallarta and it was an amazing experience.
View On Google
Revision Surgery Recovery
What To Expect

Your recovery will greatly depend on the type of revision you undergo. During your
free consultation
, we will give you an overview of what your recovery will be like and how long it is expected to take. You will be closely monitored post-operation to ensure a safe recovery with no complications. In general, this is the timeline you can expect:
Follow your surgeon's post-operation instructions to ensure a safe recovery and lasting results.
Conservative Techniques
To Give You the Best Results
Our experienced bariatric surgeons always use the least invasive laparoscopic techniques possible when performing a revision. Laparoscopic surgery allows for smaller incisions, a quicker and safer recovery, and minimal scarring. We are also experienced in working around scar tissue from a previous surgery.
We take your safety and recovery very seriously. To ensure the revision surgery lasts, we take extra safety measures during the procedure, like suturing staple lines to prevent leakage and other complications.
We Provide Life-Changing Medical Tourism Experiences
We were fortunate enough to book bariatric gastric sleeve surgery with Alo. Sandra was an excellent coordinator and she really cares about the patients. The whole staff was top notch. Do yourself a favor and don't look anywhere else if you need bariatric surgery.
View On Google
Wow. Exceeded my expectations after doing over a year and a half of research into gastric sleeve. I had a friend recommend ALÔ and it was the best decision of my life! The care, attention, treatment, communication, everything was top notch.
View On Google